It's not every day we have picture perfect proof to back some of our species predation theories. In fact, this may be one of the largest challenges of our work in wildlife research—the very ecosystems we're collaborating to protect sometimes naturally provide friction for our cause. 
You could almost hear the sigh of relief from across Texas earlier this month when Research Scientist Charles Randklev finally caught this nocturnal predator in the act. Dr. Randklev and team work issues related to freshwater mussel conservation with research interest in habitat requirements and biogeography for rare and common mussel species. Many of his efforts and resources are focused on how habitat alteration impacts mussel community composition and how these changes influence ecosystems.
In this case, this small but mighty predator may not be a habitat alteration, but the impact of its appetite for rare mussels is devastating research sites. This trail cam proof may open the door for studies that quantify the impact of predation on mussel species and contribute to further preservation achievements. That's a solid win for science in our book.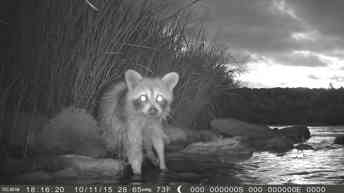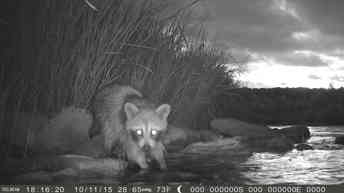 Down the coastline some 700 miles, you'll find sanctuaries built to support the vulnerable Gopher Tortoise (Gopherus polyphemus) population near Eglin Air Force Base in Florida. A team led by Research Scientist Wade Ryberg is working on their own kind of come back story for a species that contributes to an ecosystem by providing shelter—one of three vital needs for any kind of wildlife—for not only tortoises but other species, as well.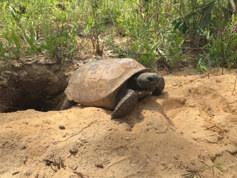 Part of developing a new habitat comes with an introduction to friends and foes in the wildlife community, and this relocation effort is no exception.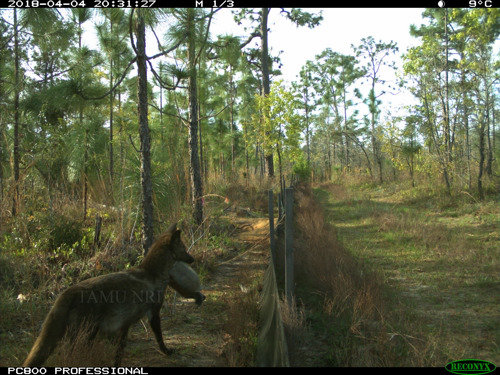 Our role as wildlife researchers and conservationists is to ensure this vulnerable but resilient species is given a chance to succeed post-relocation and through to their mating season. Simply put, we're looking for births over deaths, and this remarkable trail cam proof found amongst thousands of document activities is the start of population growth for the gopher tortoise—the friendliest landlord you know.  
Share this post
---
Learn More