At the Texas A&M Natural Resources Institute, our work improves the conservation and management of natural resources and private land stewardship through interdisciplinary and applied research, education and policy. We are committed to solving natural resource issues and engaging land managers, citizens and policymakers throughout the process. We are where conservation and applied research meet. 
Our capacity to respond to conservation challenges results from our:
team of researchers who have broad-ranging expertise
ability to identify and fill information gaps necessary for scientifically sound and effective natural resource policies
dedicated staff working at the intersection of research, management, policy and outreach
strong partnerships and collaborations with universities, government agencies, nongovernmental organizations and other stakeholders
Through our four program areas, we are able to
promote plant and animal population management, including threatened and endangered species, through the application and translation of sound science.
support the twin imperatives of military readiness and land conservation through integrated land management, applied research and collaborative regional planning.
develop geospatial tools to promote long-term planning for landscape conservation.
foster stewardship of private lands and their public benefits through engagement and partnerships, and offer science-based, pragmatic solutions.
To get to know our work, take a look at our Sourcebook, a collection of our recently published peer-reviewed scientific publications, research reports, and science-based resources developed to support the improvement of conservation, natural resource management and private land stewardship. At the end of the day, we are a team of research and extension professionals stationed across the U.S. guided by the Land Grant mission. We lead with conservation because we see potential in people, places and processes to take collective responsibility for stewardship. Together, we envision a future where the benefits of private lands are enhanced and the value of land stewardship is promoted and strengthened. 
Federal Partnerships Strengthen our Conservation Impact
We are fortunate to serve in a leading role for two key nationwide programs.
The Cooperative Ecosystem Studies Units (CESU) Network is a national consortium of many different partners at the federal, state, and local level working together to support informed public trust resource stewardship. As one of the seventeen CESUs, the Gulf Coast Cooperative Ecosystem Studies Unit (GCCESU) is hosted by Texas A&M AgriLife Research through the Natural Resources Institute. We work with our GCCESU partners to facilitate collaborative research, education, and technical assistance pertaining to the human and natural environment both within Texas and beyond.
The Renewable Resources Extension Act (RREA) designates federal funding for natural resource Extension programs to sustain and address emerging renewable resources on forest and rangelands. The United States Department of Agriculture's National Institute of Food and Agriculture (USDA-NIFA) oversees those funds at the national level and distributes them to land grant institutions, with NRI being the host institution for the state of Texas. We work closely with specialists within Texas A&M University's Department of Rangeland, Wildlife and Fisheries Management (RWFM) to address key conservation issues through education and outreach.
The Texas A&M Natural Resources Institute operates as a unit of the College of Agriculture and Life Sciences at Texas A&M University, Texas A&M AgriLife Research and the Texas A&M AgriLife Extension Service.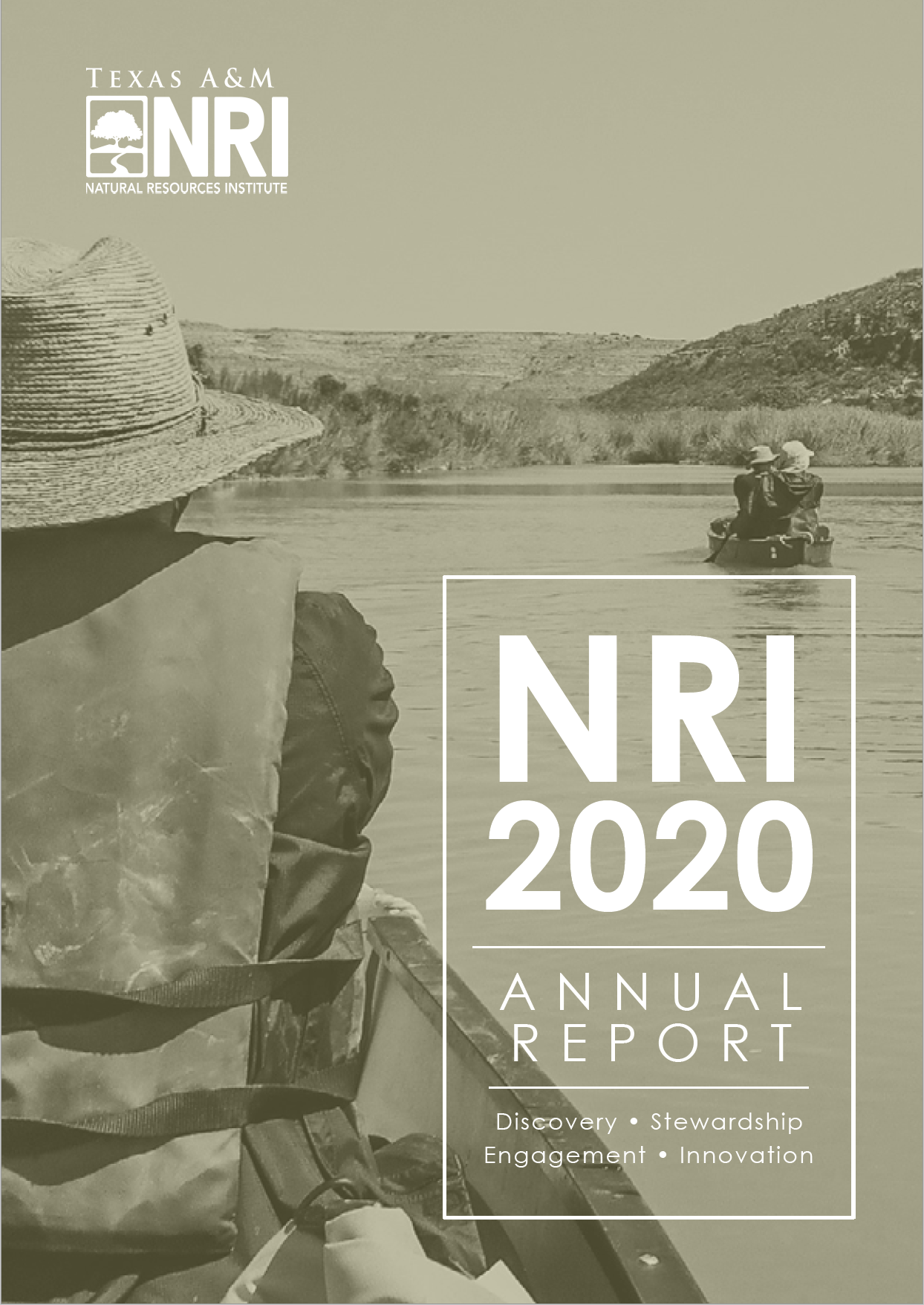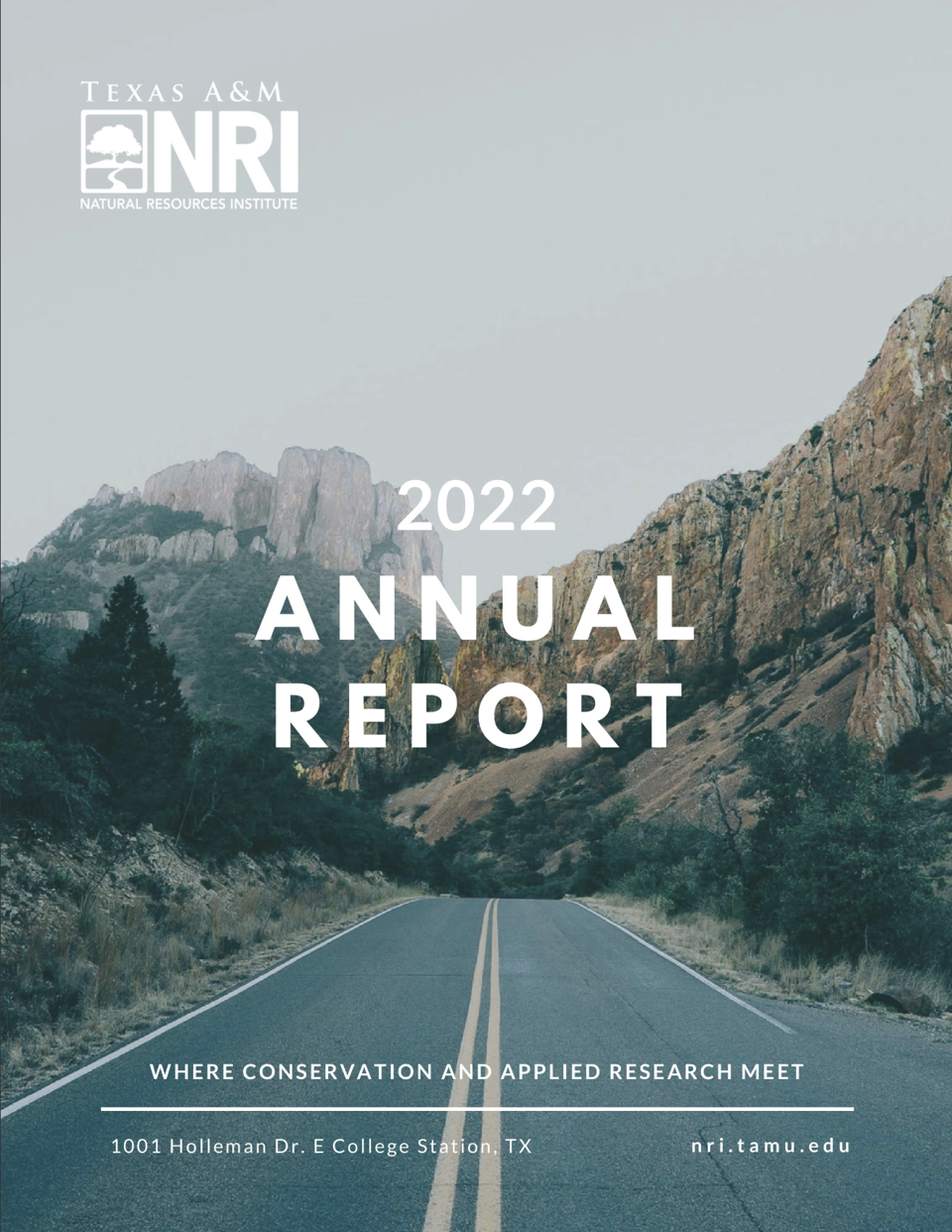 Read our 2022 Annual Report to learn about some of our recent projects and our team of change-makers.