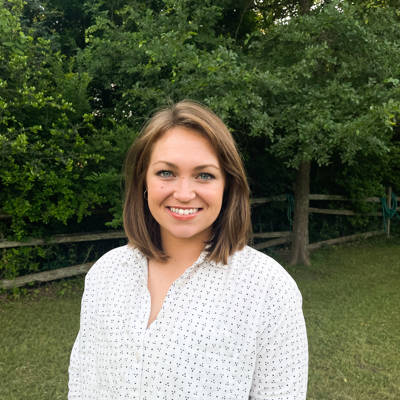 Brittany Wegner
Program Manager
brittany.wegner@ag.tamu.edu
(832) 389-7414
---
As a program manager for partnerships for the Texas A&M Natural Resources Institute, Brittany works with our partners to build strategies to grow the recognition and use of sound science, expanding conversations around conservation and how we work with private landowners in Texas.
Brittany joined NRI in 2017 with a background in agency strategy in the nonprofit, transportation, energy and higher education sectors. She received a Bachelor of Science in Agriculture Communications and Journalism from Texas A&M University. Today, she works with students in the department of Rangeland, Wildlife and Fisheries Management to ensure they are prepared to meet the challenge to connect the right research and solutions to natural resource managers. 
She and her husband both come from families with working ranches in Texas where they spend their weekends with their two sons. She enjoys coffee, landscape photography, bow hunting and practicing ranch management methodologies in and out of the office.
--