Throughout North America, non-native wild pigs have become an ecologically and economically destructive invasive species. Though they are regarded as a popular game species by some, provide economic benefits to others, and are even ingrained into societal heritage in some areas, wild pigs are responsible for an extraordinary amount of damage in both natural and anthropogenic systems throughout North America. As the density and range of wild pig habitat have substantially increased over the last several decades, the magnitude and diversity of their negative impacts are not yet fully realized or quantified. With various conflicts continually emerging, wild pig management is difficult and expensive to achieve. As a result, wild pigs represent one of the greatest wildlife management challenges North America faces in the 21st century.
Invasive Wild Pigs in North America: Ecology, Impacts, and Management addresses all aspects of wild pig biology, ecology, damage, and management in a single comprehensive volume. It assimilates and organizes information on the most destructive introduced vertebrate species in the United States, establishing a foundation from which managers, researchers, policy makers, and other stakeholders can build upon into the future. The book provides comprehensive coverage of wild pig biology and ecology, techniques for management and research, and regional chapters. It is an asset to readers interested in wild pigs, the resources they impact, and how to mitigate those impacts, and establishes a vision of the future of wild pigs in North America.
NRI's Private Land Stewardship and Engagement Associate Director Dr. Jim Cathey, partnered with Joshua Gaskamp, Billy Higginbotham, and Michael Bodenchuk, authored Chapter 15: "Wild Pigs in South-Central North America" providing scientific research and a review of management practices within a geographical context. Dr. Cathey is a regional and national expert in wildlife management, Extension outreach and programming, feral hog management and conservation biology.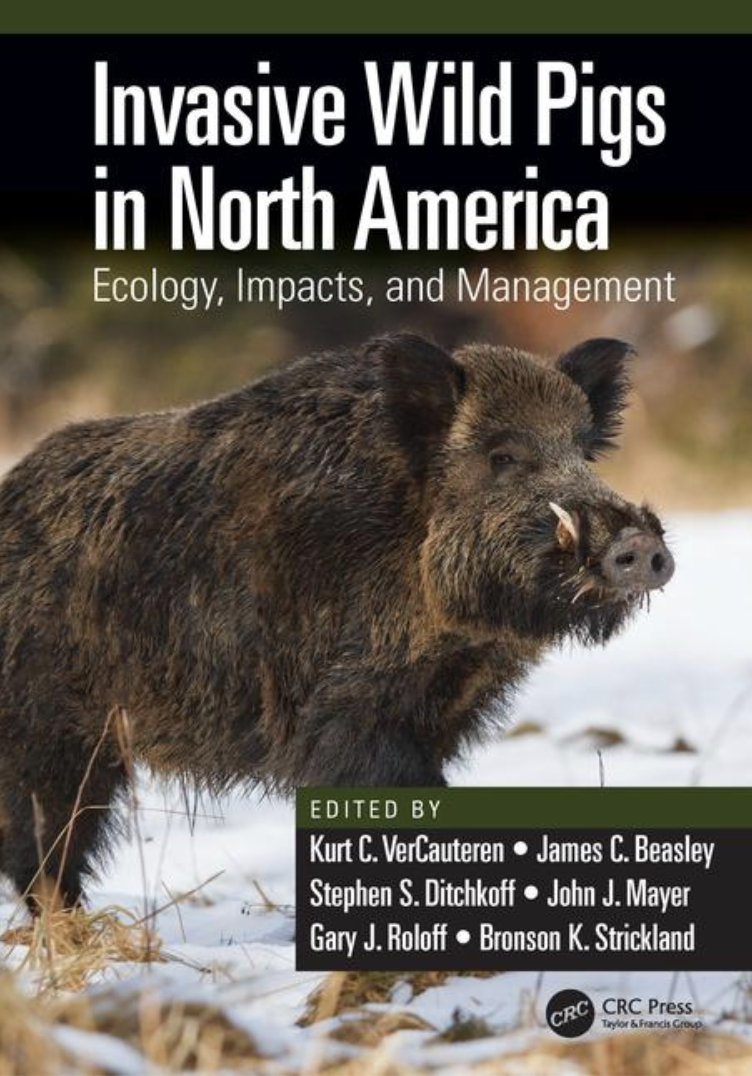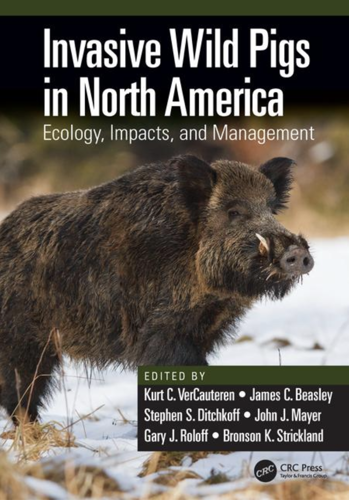 Book features include:
Compiles valuable knowledge for a broad audience including wild pig managers, researchers, adversaries, and enthusiasts from across North America
Addresses taxonomy, morphology, genetics, physiology, spatial ecology, population dynamics, diseases and parasites, and the naturalized niche of wild pigs
Includes chapters on damage to resources, management, research methods, human dimensions and education, and policy and legislation
Contains full-color images and case studies of interesting and informative situations being created by wild pigs throughout North America
Includes a chapter on wild pigs at the wildland-urban interface, a more recent and especially challenging issue
Share this article