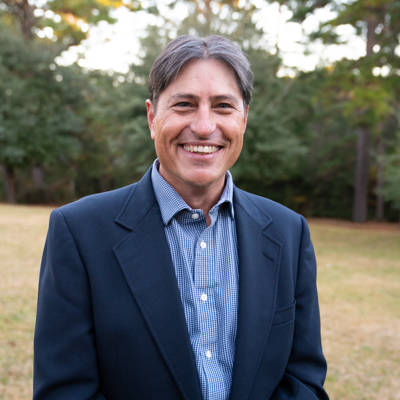 Jim Cathey
Associate Director
jccathey@tamu.edu
(979) 314-3986
Curriculum Vitae
---
Dr. Jim Cathey is an associate director for the Texas A&M Natural Resources Institute. Jim is a regional and national expert in wildlife management, Extension outreach and programming, feral hog management and conservation biology.
He was formerly associate department head, professor and Extension wildlife specialist for Texas A&M AgriLife Extension Service within the Department of Wildlife and Fisheries Sciences. 
Jim has authored 50+ extension and research publications and fostered the development of many social media outlets. He provided expertise to AgriLife Extension personnel in 72 counties in central and southern Texas. Recent programming revolved around grassland restoration, northern bobwhite, wild pigs, Rio Grande wild turkey, and urban deer. In 2013, he became the Reversing the Quail Decline in Texas project director leading researchers and educators in the search of factors that harm quail and the solutions needed to bolster quail populations.
He is a member of the Wildlife Society, a member and past president of the Texas Chapter of the Wildlife Society. He provided service to Texas Parks and Wildlife Department as co-chairman of the Education Committee for Texas Children in Nature and currently serves on the Upland Game Bird Advisory Committee. He is a member of the Texas Outdoor Partners and has been a Texas Wildlife Association director since 2008.
Jim started hunting at a very early age with his family and he shaped his passion for the outdoors into his occupation. He earned Bachelor of Science and Master of Science degrees in wildlife management at Texas A&M University and his doctorate from Texas Tech University. Jim and his wife are parents of 21-year-old triplets, who enjoy the outdoors as well.