Picture this: a red cardinal perched on a branch, looking into the distance or a fierce hawk in pursuit of its next meal. Well, Dr. Terry C. Maxwell did. There is no doubt that the former Angelo State University biology professor had a talent with a pen and paper, capturing every detail of each creature he drew. Some of Dr. Maxwell's best work was displayed each year at the Texas Society of Mammologists, depicting the subject of the banquet speaker's presentation. After the annual fundraising auction was established, Dr. Maxwell donated his original artwork which would average $400-$600 for the TSM endowment to support student awards.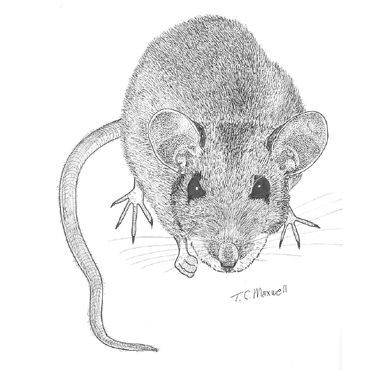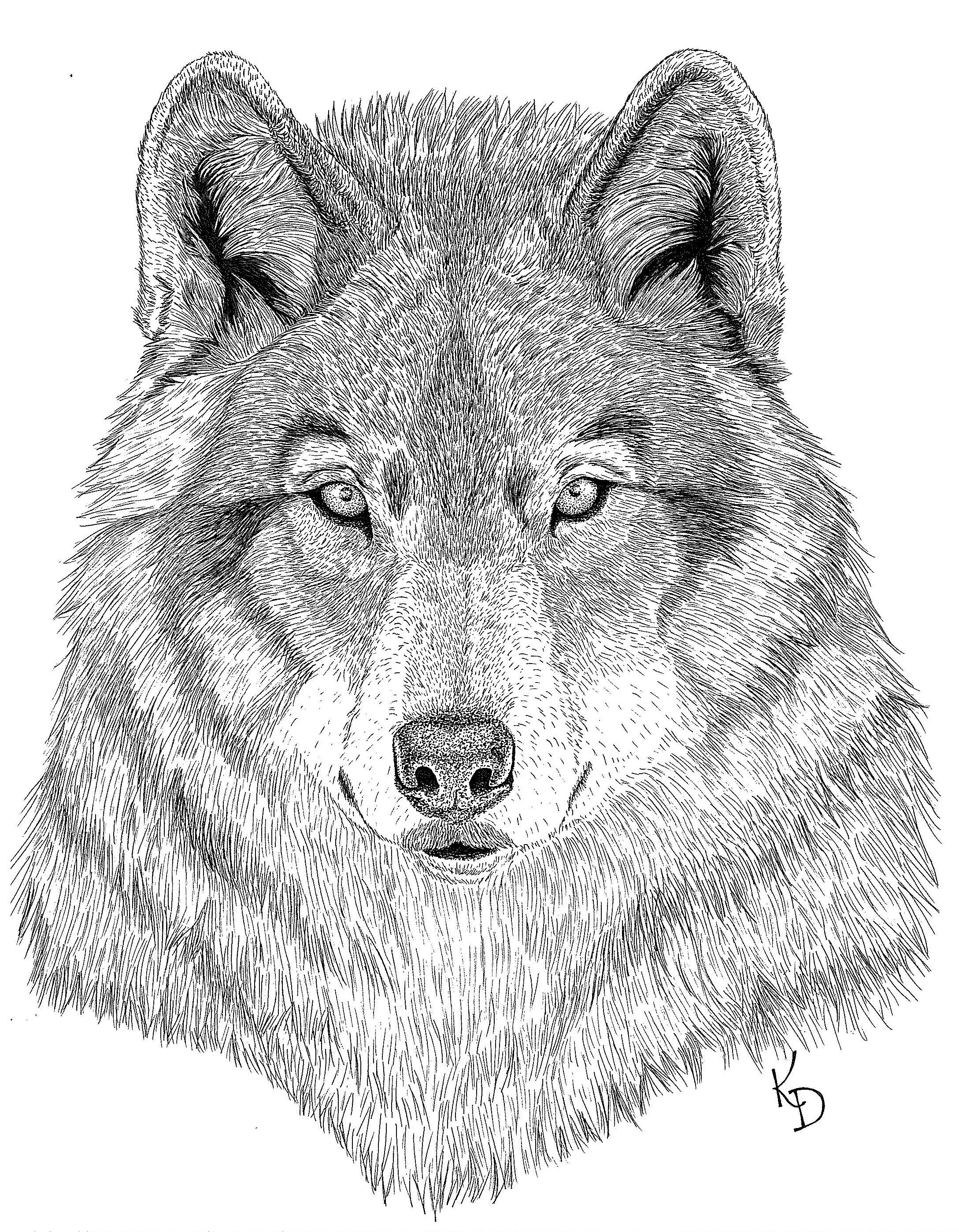 Artwork by Dr. Terry Maxwell, from www.texasmammalogy.org
Dr. Maxwell's influence, however, went far beyond the end of his pen, inspiring many individuals around him. After he unexpectedly passed away in April of 2017, the Texas Society of Mammologists was tasked with finding the next artist who would preserve the integrity of the society while honoring the tradition of Dr. Maxwell's legacy. One young lady stood out in particular to the society, a former student and family friend of Dr. Maxwell – Ms. Krysta Demere.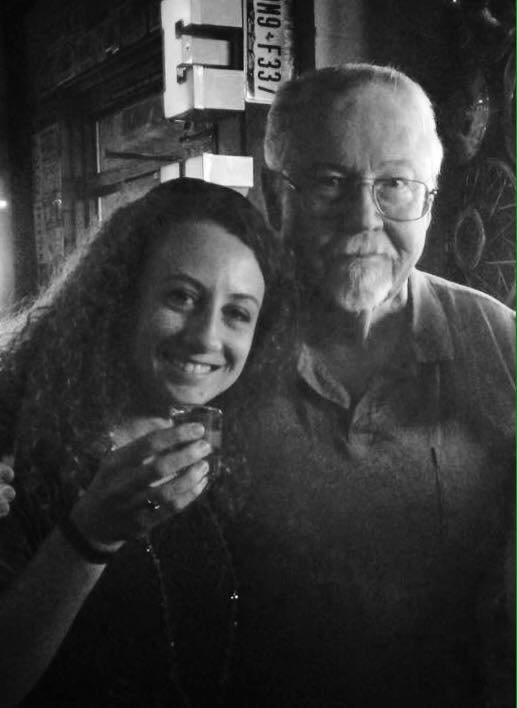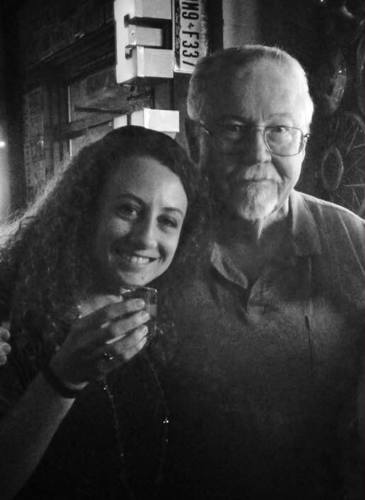 Krysta and Dr. Maxwell celebrate after a successful thesis defense.
Fond memories of Dr. Maxwell visiting her family ranch filled Krysta's thoughts as she recalls her early interest in both art and the natural history of the Concho Valley. Krysta, a budding mammologist, naturalist and artist herself would often send her drawings to Dr. Maxwell who would always extend encouraging feedback. Krysta, a member of the society since 2012, was honored to carry on the excellent work of her friend and mentor after being offered the role as the artist for the Texas Society of Mammologists. The highlight of this year's meeting was auctioning one of Dr. Maxwell's pieces of art next to Krysta's, in honor of his dedicated membership and contribution to TSM.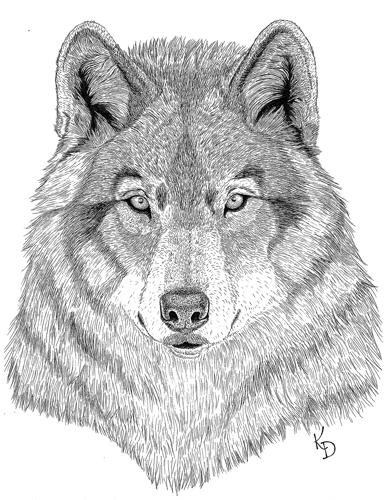 Artwork by Krysta Demere, longtime friend and protégé
 of Dr. Maxwell.
Krysta, a research associate for Texas A&M Natural Resources Institute, earned her Bachelor and Master of Science Degrees at San Angelo State University. She has cooperated on several research efforts including establishing data for Texas bats before the arrival of a disease known as white-nose syndrome. Moreover, she and her colleagues have documented bat winter activity, species composition, distribution and the environmental conditions of roost sites across Texas. Currently, Krysta's research collaboration is focused on the ecological monitoring of military lands and conducting baseline surveys to ensure compliance with environmental policies. Krysta looks forward to sharing her love as a mammologist through creating original artwork and finding ways to weave it into her professional life, just as Dr. Maxwell did.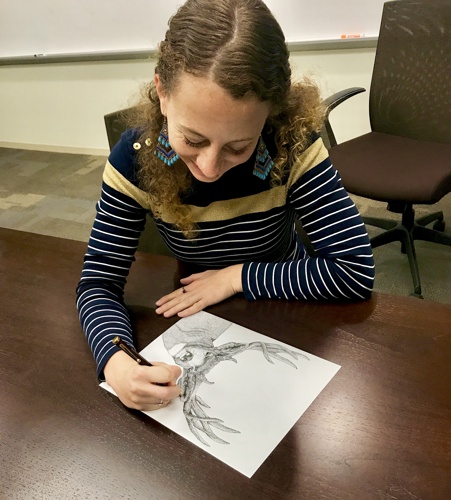 Krysta hard at work on a sketch.
Share this post
---
Learn More