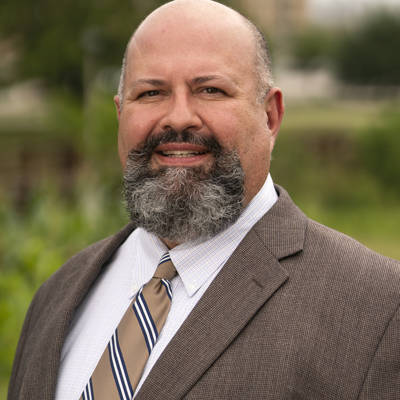 Roel Lopez
Director
roel@tamu.edu
(210) 277-0292 x100
Curriculum Vitae
---
As director for the Texas A&M Natural Resources Institute, Dr. Roel Lopez provides leadership in the field of wildlife ecology and natural resource management. Roel works with internal and external stakeholders in developing institute priorities for research and extension programs and develops and leads interdisciplinary teams to address these natural resource challenges. His research focuses on endangered and fragmented wildlife populations, sustainability of military lands, and rural land trends and demographics.  He is based out of NRI's San Antonio office.  
Before joining the institute in 2009, Roel was a professor in the Department of Wildlife and Fisheries Sciences at Texas A&M University. He continues to maintain a split academic appointment with the department.
Roel received his Bachelor of Science in forestry from Stephen F. Austin State University, and his master's degree and doctorate in wildlife and fisheries sciences from Texas A&M University.