We are pleased to announce from the Department of Defense's Readiness and Environmental Protection Integration (REPI) Program that the 2020 REPI Report to Congress is now available on the Program's website, www.REPI.mil. The Report summarizes and reviews the achievements of the Program through fiscal year 2019: in its 17-year lifespan, the REPI Program has protected 688,258 acres in 109 locations across 33 states.
You can find more information on the accomplishments of the Program to-date in the 2020 Report available for download at http://www.repi.mil/Resources/Reports-and-Fact-Sheets/.
In conjunction with the release of this year's Report, REPI fact sheets are also updated on our website through fiscal year 2019. These include updated project and state fact sheets as well as updates to other REPI-related resources. To learn more about the REPI Program, please visit www.REPI.mil.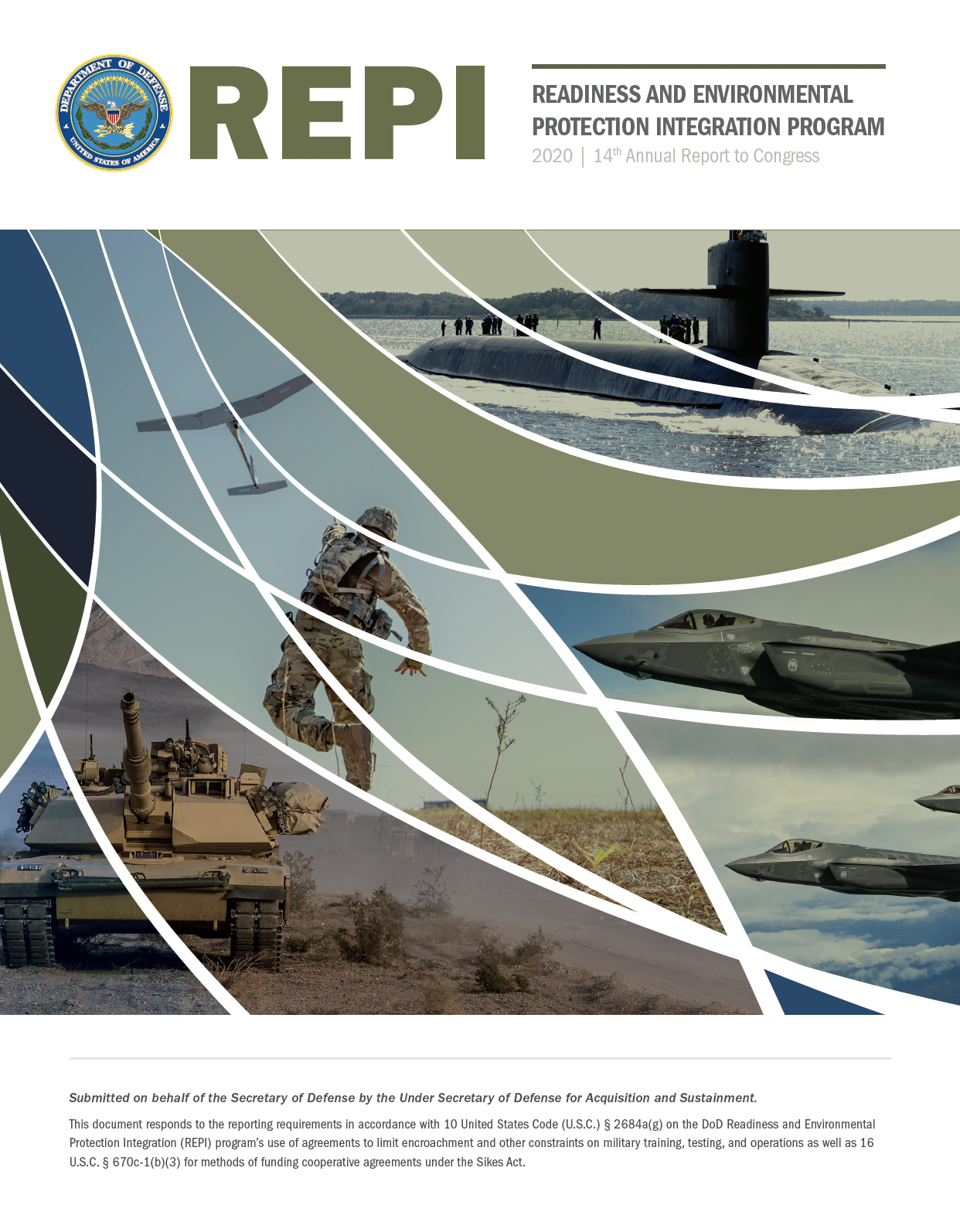 2020 REPI Report to Congress
Share this article