TEXAS RURAL LAND VALUES - A new report shows an increase in rural land values in Texas.  According to a new Texas Lands Trend Report --- from 1997 to 2017, the Lone Star state's population increased from 19 Million residents to 29 Million. Raul Lopez is the Director for Texas A&M's Natural Resources Institute. 
"More people means more demand on rural land," Lopez explained. "A greater demand for rural land means an increase in value."
That is good news for business owners and entrepreneurs who don't want to live in big cities.  According to the report, Texas has 7 of the top 15 most rapidly growing communities in the nation.  According to Lopez,  the "digital age" is redefining how people can live and work in rural communities.
"You see new businesses that really aren't catering to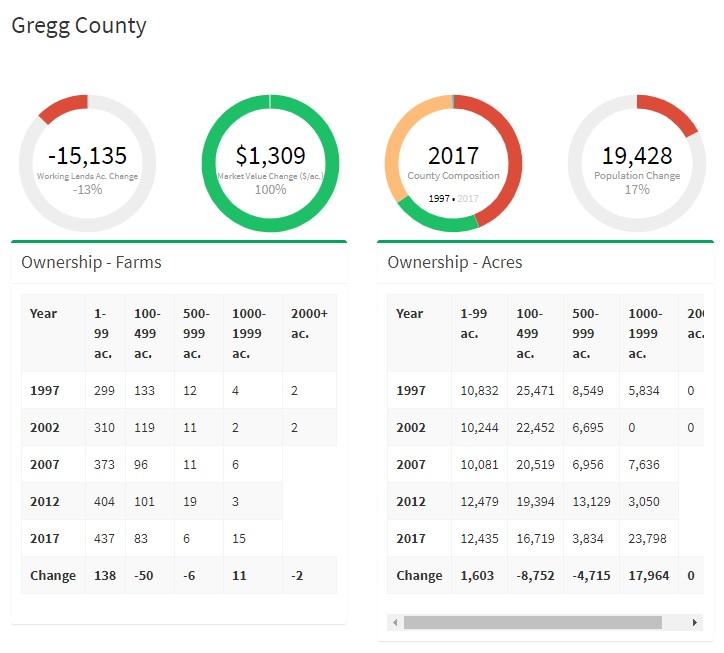 the folks in the community itself," Lopez said. "But in some cases their general clientle is actually online, but they're based out of a really small town"
Another effect of increased business growth in rural areas is how land-use is changing. According to the Texas Land Trends report -- Texas has lost more than 2-point-2 Million acres of working Farm-land over the 20 year period.  The acreage has been converted to non-agricultural uses.
Share this article