Changes in Texas Working Lands
Texas has more than 141 million acres of private working lands, providing economic benefits to rural communities, vital ecosystem services for urban centers (e.g., water filtration), and habitat for wildlife species. While Texas continues to lead the nation in working land acreage, these lands are undergoing a fundamental change—one that has implications for rural economies, national security, food security, and conservation of water and other natural resources.
Published every five years following the release of the USDA Census of Agriculture data (2017 data recently released), the Texas Land Trends report is developed to provide public and private decision-makers with information needed to plan for the conservation of Texas' working lands. The 2019 Texas Land Trends report describes key findings of recent changes in topics such as land use, ownership size and property values of private working lands from 1997 to 2017.
This report is a summary of some of the key findings to be released later this summer. 
About Texas Land Trends
Developed by the Texas A&M Natural Resources Institute (NRI), the Texas Land Trends project includes a series of reports, an interactive website and database detailing trends in working lands within the state. Primary data sources used include the Texas State Comptroller of Public Accounts, which provided a 1997 to 2017 annual compilation of land use and land value data from independent school districts, and the USDA National Agricultural Statistics Service. Population data was derived from the U.S. Census Bureau.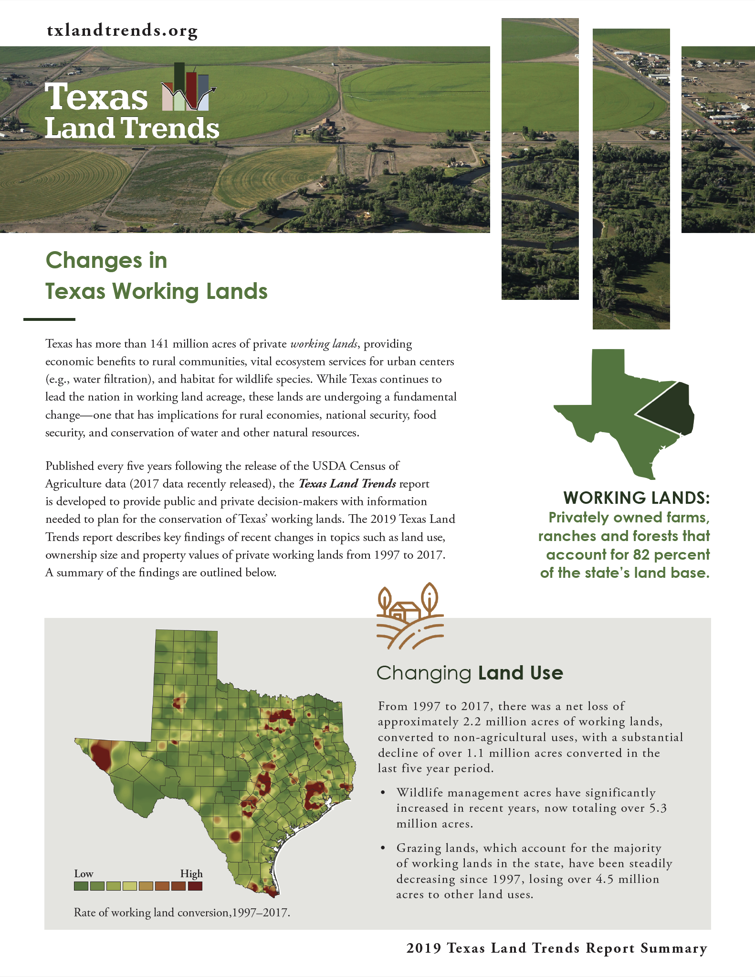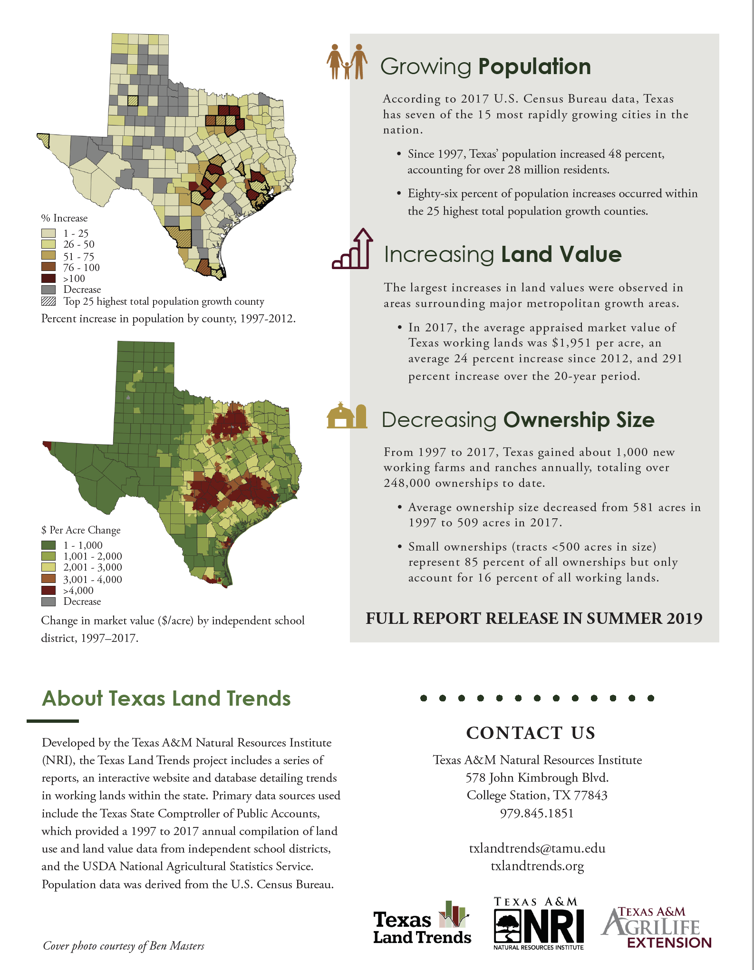 Click here for a downloadable PDF copy.
Full report will be released late summer 2019.
--
Cover photo courtesy of Ben Masters
Share this article