Welcome to the newly formatted America's Longleaf Restoration Initiative (ALRI) Annual Accomplishment Report. Rather than producing a report solely on what has been accomplished over the past year, we hope this report will be a tool showcasing what can be done to reach our goal of 8 million acres of longleaf pine habitat by 2025.
The work done over the last decade has revolved around enhancing the key benefits of longleaf pine - Wildlife Value, Benefits for People, Risk Abatement, Economic Value, and Military Readiness. These benefits express the varied objectives of all of the partners that are represented on the Longleaf Partnership Council (LPC).
Read the Accomplishment Report. I hope you like it, but more importantly I hope you use it! It tells the story of how our key strategies are impacting longleaf restoration overall and what lies ahead as we work toward our 2025 goals. We appreciate the R. Howard Dobbs Foundation for funding the production of this Report as well as the multitude of partners responsible for the impressive accomplishments.
— a message from Andrew Schock, The Conservation Fund 2018 Longleaf Partnership Council Chair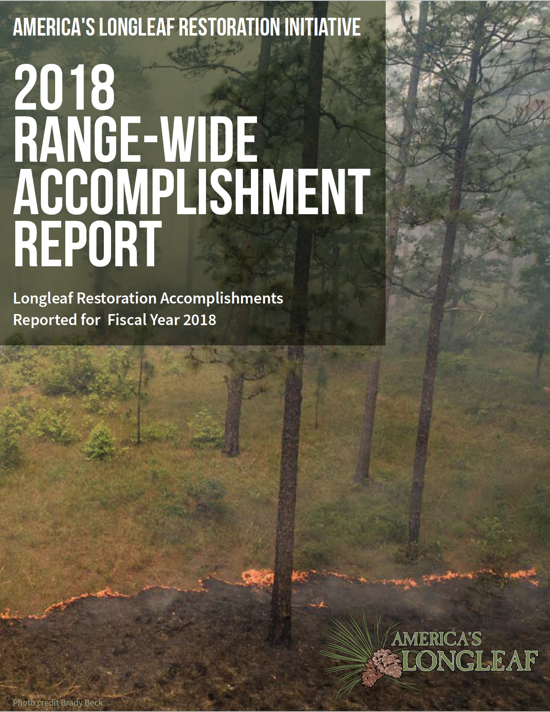 Click here to read the 2018 Range-Wide Accomplishment Report
Share this article