Minha armadilha não está funcionando! 
That's right. NRI's wild pig experts are needed around the world—and more specifically, in Brazil. In the last year, NRI's team was approached by fellow land stewardship experts and mentors like assistant professor Marcelo O. Wallau from the Agronomy Department at the University of Florida who have recognized a need in other countries for the resources written and published in Texas and the United States. While the process can be complicated and requires many sets of critical eyes (and ears) to ensure that dialect and natural resource language is translated properly, the fruit of their labor is quite sweet. 
As we swung around to the beginning of 2019, NRI's editorial piece written by past Extension Assistant Dan Gaskins "My trap isn't working!", can now be found across the globe in Portuguese to help locals continue managing feral hog efficiently without a language barrier. You can find the full publication here to see how our original management guide has traveled the world.
Dan Gaskins' original article can be found on NRI's Wild Wonderings blog.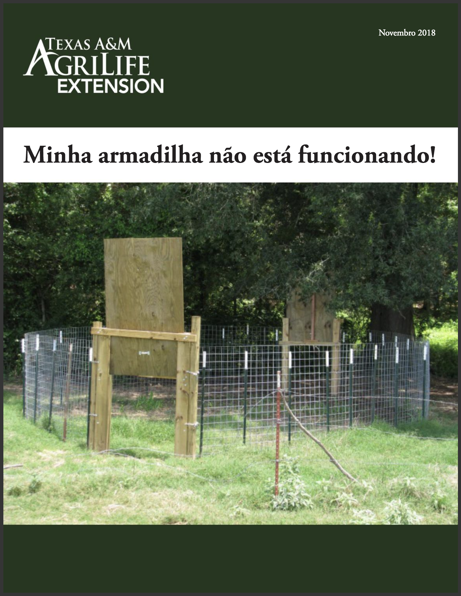 Share this article