Research Associate Krysta Demere was asked to illustrate the anatomical drawings for the U.S. Bat ID Project for the Center for Disease Control in late 2017—what a feat to be tasked with contributing 20+ anatomical drawings of bats for this endeavor. 
After a year-long process with both challenges and celebrations, the Field Identification Key and Guide for Bats of the United States of America is published! Interestingly, despite the multiple disciplines interested in bats, no key has ever been developed to include all species found within the United States. With this field guide, whatever your reasoning for getting a closer look, you can now identify each species of bat accurately using only a scale, a ruler, and attention to detail. We are so thrilled for Krysta and the team of authors behind this first-ever field guide for researchers, public health specialists and bat enthusiasts alike. 
Here's a sneak preview of the field guide that you can find here.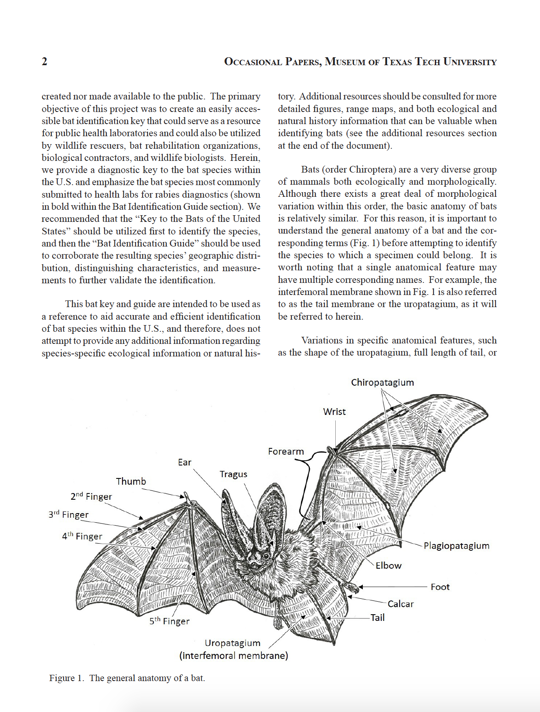 Share this article