It's our pleasure to announce that the 2019 Sentinel Landscapes Accomplishments Report is now available featuring the Sentinel Landscapes Partnership's achievements through Fiscal Year (FY) 2018. Its findings demonstrate that the U.S Department of Agriculture (USDA), Department of Defense (DoD), and Department of the Interior (DOI) streamline funding to projects within sentinel landscapes, which allows DoD to enhance its ability to carry out critical testing and training activities in support of the National Defense Strategy.
Through FY 2018, $115 million in DoD funds have been leveraged over 3-to-1 with $177 million in USDA funds, $37 million in DOI funds, $91 million in state funds, $13 million in local funds, and $59 million in private funds to support projects across seven sentinel landscapes. In total, these contributions have protected over 224,000 acres of land and implemented sustainable management practices on an additional 1.6 million acres of land around high-value military testing and training areas.
Click the cover below to read the full report.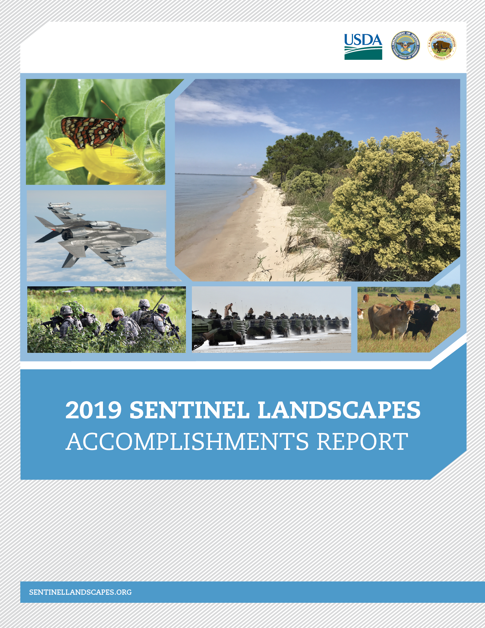 Share this article