By Justin Walker
Communications Specialist
Private land stewardship is vital to Texas working lands, which account for nearly 83 percent of the state's total acreage.
New land stewardship decks from the Texas A&M Natural Resources Institute (NRI) can help those who own or manage land.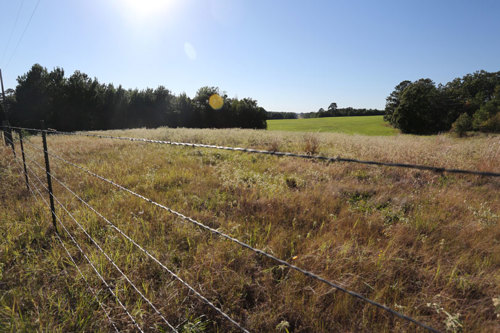 "One of the reasons why it is so important to pay attention to private land stewardship and promote these types of processes is that for livestock, wildlife, agriculture—that work is going to be done on private lands," Dr. Jim Cathey, associate director of NRI, said in an interview with the Texas Farm Bureau Radio Network.
NRI developed online experiences for Texas landowners to learn more about private land stewardship, Cathey said.
Each deck takes about five to 15 minutes to complete, and an optional quiz is attached to gauge how much information was retained during the lesson.
A total of seven experiences are available on the NRI website, including two private land stewardship focused decks—"How to Find Natural Resource Professionals in Texas" and "How to Construct Wildlife Ramps." Other course topics include quail, wild pigs, plant of the week and the western chicken turtle.
The interactive series is designed for the classroom and the field. It was developed to bring attention to plant and wildlife management, as well as to support NRI's efforts in private land stewardship and other areas.
"Over time, we will be adding land stewardship decks to the website," Cathey said. "Our goal is to continue to actively seek methods to translate our findings into language and tools that lead to smart conservation for both private and public benefit."
--
Originally published with Texas Farm Bureau
Share this article