We're excited to announce that Bryan/College Station is home to the newest Stewards of the Wild chapter!
Stewards of the Wild is a young professionals program supporting the mission of Texas Parks and Wildlife Foundation and Texas Parks and Wildlife Department. With member-led chapters in major cities throughout the state, Stewards of the Wild engages 21 to 45-year-old outdoor enthusiasts by providing exclusive access to Texas' great conservation heroes and success stories. Every day, Stewards of the Wild across the state are connecting with thousands of their peers and building a community built on a shared love for Texas' wild things and wild places.
All Stewards members receive invitations to special events including multi-chapter outdoor excursions, service events and educational social gatherings. Membership contributions are $85 for individuals and $150 for couples. Membership contributions are utilized for chapter programming with a percentage dedicated to chapter-selected conservation projects. Additionally, annual Texas State Parks passes and one-year subscriptions to Texas Parks & Wildlife magazine are available for purchase at a special Stewards of the Wild discount.
More information can be found in this briefing and on the official Facebook page. If you're interested in joining, email stewards.bcs@gmail.com.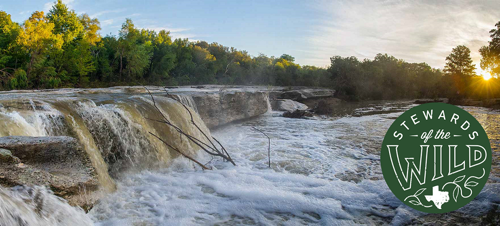 Share this article