Private landowners and experts alike gathered March 21 to participate in the 2019 Urban Quail Appreciation Day at Long Acres Ranch. 
In 1997 Dr. Dale Rollins created "Quail Appreciation Days" to teach private landowners strategies they can implement to help increase the quail population in Texas, especially during an evident decline of quail in the state. These were strictly conducted in rural areas in west and south Texas—well known strongholds for northern bobwhite and scaled quail.
However, in 2017, the urban series was introduced to reach a new audience who possessed an interest in quail, but lacked proximity to quail habitat. Quail Appreciation Days were planned in several major cities across Texas, including Dallas, Fort Worth, San Antonio, Houston and Austin. This meant the program and its quail conservation message were able to reach a variety of potential quail students ranging from absentee landowners to hunters and other wildlife enthusiasts. To date, there have been a total of 83 appreciation days, with the last four being Urban Quail Appreciation days.
Dr. Rollins kicks off each event with a motto which is used to structure the day—
"Tell me and I forget, show me and I remember, involve me and I understand."  
Tell Me
First, speakers lectured on various quail topics with sessions like "What's Your Quail IQ" and "Getting to Know Your Quail," a dissection exercise.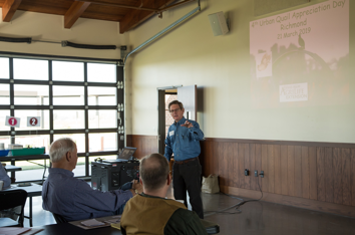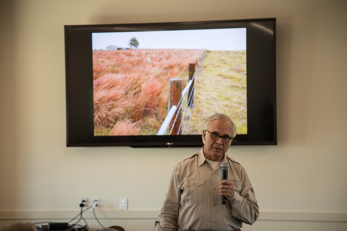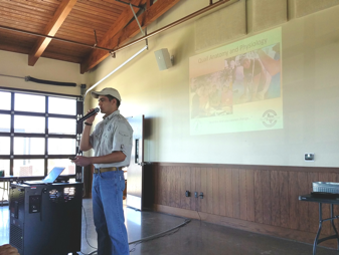 Show Me
Afterward, instructors brought out live plants and quail to help reinforce what was earlier introduced.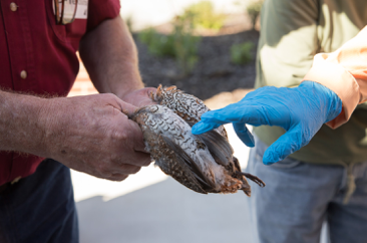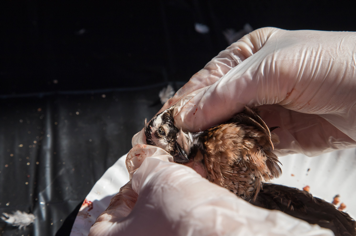 Involve Me
Lastly, attendees participated in activities like "habitat lap sit" that helped solidify their understanding of the proper structure and endurance of quail habitat.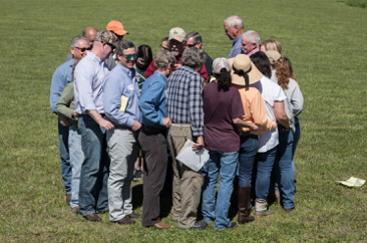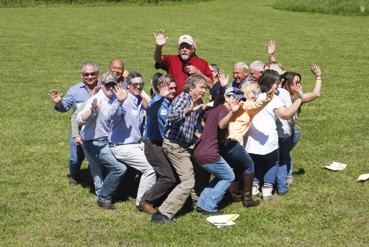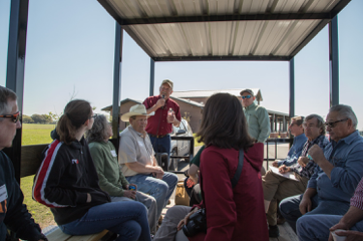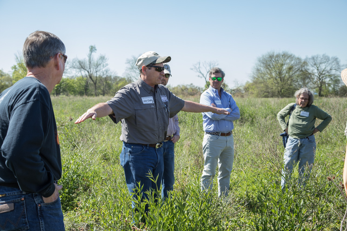 "The primary goal of the appreciation days is to help people 'think like a quail' which provides a better understanding of the bird's challenges and needs," said NRI's extension associate Amanda Gobeli. To put it into perspective, a 5'6 tall person is going to view the landscape differently than a six-inch bird. That's why it's important for landowners to acknowledge how their management decisions impact the habitat at ground level, Gobeli stressed.
"I thoroughly enjoyed the day and learned much about quail— that's very relevant to what we are trying to do here in Texas to stem the decline," Dr. Parr Rosson, Interim Director at Texas A&M Extension Services remarked. 
Even experts gained valuable information from the event. Vincent Mannino, County Extension Director in Fort Bend County, stated that he "learned a lot of new things that [he] never considered."   
Overall, another successful Urban Quail Appreciation day is in the books!
This year's event was hosted by Texas A&M AgriLife Extension Service and its staff with Texas A&M Natural Resources Institute and event partner, Texas Parks and Wildlife and Texas Wildlife Association. We appreciated the kind sponsorship by the Greater Houston Chapter of the Quail Coalition and Gordy and Sons Outfitters. Key Instructors from Texas Parks and Wildlife, Wildlife Habitat Federation, Texas Brigades, Katy Prairie Conservancy and Long Acres Ranch extended a valuable addition to participants throughout the day.
Funding for this work was provided through the Reversing the Decline of Quail Initiative and the Upland Game Bird Stamp Fund, based on a collaborative effort between Texas Parks and Wildlife Department and the Texas A&M AgriLife Extension Service.
--
The Texas A&M Natural Resources Institute grants permission for authors, readers and third parties to reproduce and republish materials from its blogs, publications and online products through permission requests to NRI Communications at nri@tamu.edu. This includes the use of figures, maps, photography and video media. If you have questions about permissions, please contact Brittany Wegner.
Share this post
---
Learn More