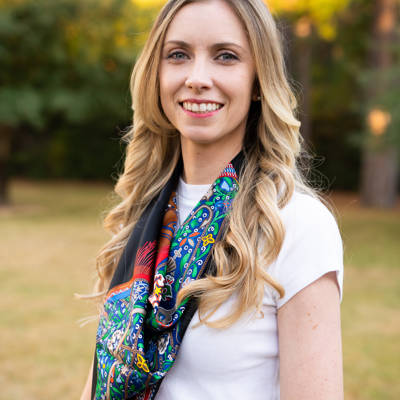 Alison Lund
Program Manager
alison.lund@ag.tamu.edu
---
As a program manager for the Texas A&M Natural Resources Institute, Alison leads several initiatives spanning NRI's programs including Private Lands & Trends and Military Land Sustainability & Policy. Her work focuses on the convergence of natural resources conservation, working lands and military training space, to promote the sustainability of key landscapes across the state and beyond. In addition to her programmatic efforts, Alison serves as a liaison for the newly redesigned Department of Rangeland, Wildlife and Fisheries Management to ensure the next generation of land stewards have opportunities within the Institute to experience scientific research and Extension activities. 
Before joining NRI in 2013, Alison earned a Bachelor of Science in renewable natural resources in 2010 and a master's in natural resources development in 2013, along with certificates in leadership and military land sustainability, from Texas A&M University. While attending Texas A&M, she participated in the Corps of Cadets, the Texas A&M pistol team and Parsons Mounted Cavalry.
As a native Texan she was born and raised in Corpus Christi but now moves around the country with her husband who serves in the U.S. Army. In her free time, she enjoys horseback riding, leatherworking and spending time outdoors with her kids.