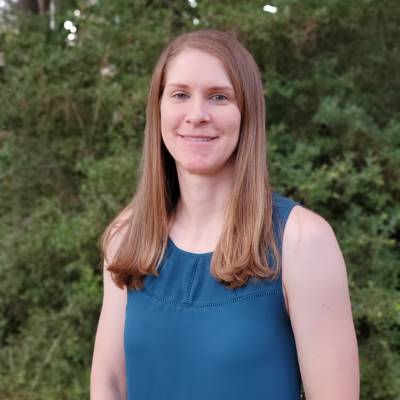 Amanda Anderson
Geospatial Analyst
amanda.anderson@ag.tamu.edu
---
Amanda provides geospatial analysis and mapping support for various institute projects. Her primary focus is incorporating spatial analysis and remote sensing techniques to identify and characterize suitable habitat for species of interest. 
In 2021, she returned to the institute after previously serving in various GIS support roles from 2007 to 2017.  She received a Bachelor of Science and a Master of Science degree in wildlife and fisheries sciences from Texas A&M University in 2009 and 2014, respectively. She is a Certified Geographic Information Systems Professional (GISP).
Amanda's interest in positively contributing to natural resource and land management originates from her upbringing on a rural farm and ranch in Fedor, Texas.  She enjoys fishing, hunting, hiking, and kayaking with her family.