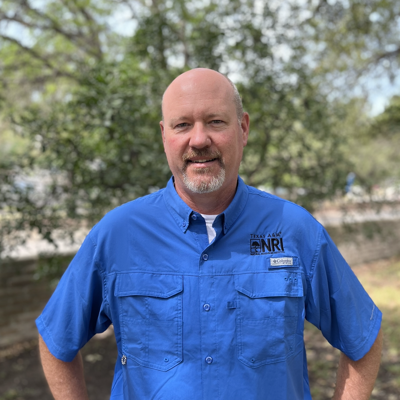 Todd Nightingale
Project Manager
todd.nightingale@ag.tamu.edu
936-546-1505
---
As a project manager for the Texas A&M Natural Resources Institute, Todd supports the Private Land Stewardship and Military Land Sustainability Programs within NRI and provides additional specialized support to the Department of Rangeland, Wildlife and Fisheries Management (RWFM).  Todd's passion is the on-the-ground implementation of natural resource conservation practices that enhance active land use goals. Within this role, his focus relates to landscape-scale forestry initiatives with NRI Project Leads to enhance sustainability in integrated landscape management planning while also assisting RWFM with research, extension, and outreach efforts.
He served 24 years as a professional forester and wildland firefighter with the Texas A&M Forest Service as a District Forester and Assistant Chief Regional Fire Coordinator where he helped private landowners, communities, industry, and cooperators conserve and protect natural resources.  He attended Texas A&M University receiving a Bachelor of Science Degree in Forestry and has continued accreditations where he is recognized as a Society of American Foresters Certified Forester, International Society of Arboriculture Certified Arborist, Texas Forestry Association Accredited Forester along with numerous other accreditations and certifications in practice and application of land management treatments. 
He is an avid woodworker who reclaims trees with a personal sawmill for his projects, loves both coastal and fly fishing in the mountains, enjoys working to improve his family lands in the Texas Hill Country, while also traveling and spending time with his wife, family, and friends.