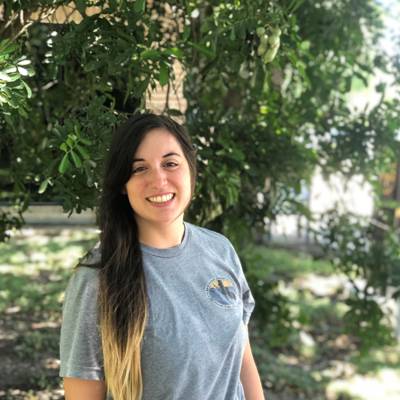 Stephanie Brewer
Research Associate
stephanie.martinez@ag.tamu.edu
(210) 277-0292 x106
Curriculum Vitae
---
Stephanie Brewer is a research associate for Texas A&M Natural Resources Institute. She currently supports the conservation of nationwide declining, threatened and endangered species by working with the U.S. Fish and Wildlife Service, as well as state and federal partners, to write Species Status Assessments (SSAs).
Prior to joining the NRI SSA team, Stephanie worked closely with DoD Natural Resources programs where she assisted with game species and feral hog management, and environmental monitoring efforts that aided in minimizing urban-wildlife interactions.
She received a Bachelor of Science in biology from Abilene Christian University in 2013, and a Master of Science in biology from Angelo State University in 2015. During her education, she worked almost exclusively with Mexican free-tailed bat urban populations. She is currently a member of the Texas Society of Mammalogists, the Southwestern Association of Naturalists and the North American Society for Bat Research.
Stephanie's research interests include urban mammal ecology, and how human development influences behavior and species adaptation. Outside of work, Stephanie enjoys the outdoors by birdwatching, hiking and marathon training.