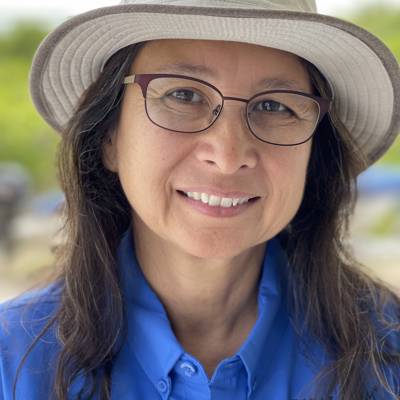 Rowena Garcia
Project Specialist
rowena.garcia@tamu.edu
---
As a project specialist for the Texas A& M Natural Resources Institute, Rowena works on a variety of research projects in the Florida Keys. Her research interest includes habitat management, marine habitats and bird surveys.  Her current focus includes vegetation management, marine benthic assessments, and silver rice rat surveys on Naval Air Station Key West.
Rowena completed her bachelor's degree in marine biology from University of San Carlos, Philippines in 1988 and a Master's in Marine Biology from Nova Southeastern University in 1996.
She lives outside of Key West with her husband where she enjoys fishing, diving and hiking during the winter months.