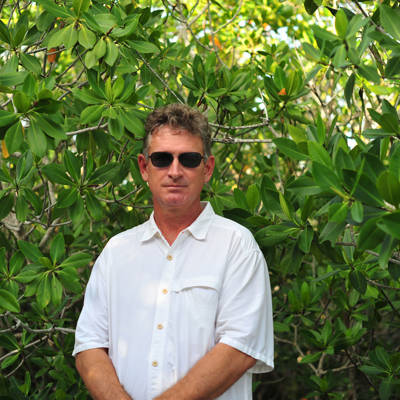 Philip Frank
Project Specialist
philip.frank@ag.tamu.edu
(979) 845-1851
---
Phil Frank is a project specialist for the Texas A&M Natural Resources Institute where he works on a variety of research and management projects in the Florida Keys. His research interests are the ecology and conservation of imperiled species, conservation planning and restoration ecology.  His current projects focus on management of the Lower Keys marsh rabbit at Naval Air Station Key West.
Phil received his bachelor's degree in biology from Indiana University, his master's in zoology from the University of South Florida and his doctorate in wildlife ecology and conservation from the University of Florida. 
Phil and his wife and children live just outside of Key West on a small island where they play in the ocean and maintain a simple lifestyle.