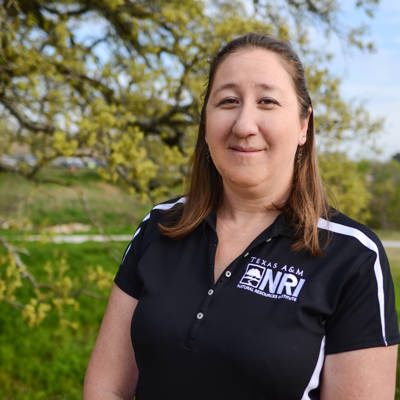 Danielle Walkup
Research Assistant Professor
danielle.walkup@ag.tamu.edu
Curriculum Vitae
---
Danielle joined the Texas A&M Natural Resources Institute in August 2018 as a post-doctoral research associate. As part of the herpetology team, her research focuses on understanding the natural history of herps including population dynamics, habitat associations, and other ecological information to help inform conservation of herpetofauna in Texas and beyond.
She received a Bachelors in Forestry and Wildlife and a Masters in Secondary Education from Western New Mexico University. She also completed her Doctorate in Wildlife and Fisheries Sciences from Texas A&M University.
In her free time, Danielle enjoys hiking with her dog, Max, baking, and reading.