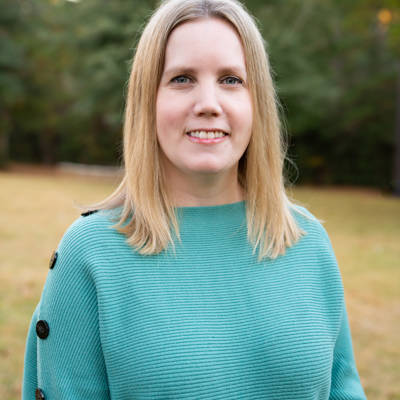 Stephanie Hertz
Project Manager
stephanie.hertz@ag.tamu.edu
(210) 570-7959
---
Stephanie Hertz is a Project Manager for the Texas A&M Natural Resources Institute under the Military Lands Sustainability Program and Wildlife Conservation and Mitigation Program. She supports the Department of Defense (DoD) Readiness and Environmental Protection Integration (REPI) Program and DoD Natural Resource Program to build conservation partnerships and develop innovative conservation strategies for complex threatened, endangered and sensitive species conservation challenges nationwide. She completed a 6-month detail working at DoD REPI in Washington, DC, and continues to travel to DC for ongoing responsibilities.
Stephanie focuses on inter-agency and large landscape efforts, including the Recovery and Sustainment Partnership Initiative, Sentinel Landscapes Partnership, America's Longleaf Restoration Initiative (ALRI), and the Collaborative Wildlife Protection and Recovery Initiative. She serves on the Leadership Team for ALRI and helps coordinate forest conservation efforts to restore longleaf pine ecosystems across the historic range. Additionally, she supports the development of habitat-driven, landscape-scale conservation solutions and crediting strategies for imperiled species that provide regulatory flexibility for military base commanders and partners.

Primary responsibilities include: reviewing proposals for cost-share partnerships between the military Services, NGOs, and state and local governments to protect military test and training capabilities and natural resources; collaborating with university, NGOs, state and federal government agencies on conservation initiatives; developing region-wide partnership planning documents; and developing programmatic approaches like crediting strategies and Section 7 documents that support species recovery under the Endangered Species Act.
Before joining the institute, Stephanie gained nine years of experience in the environmental consulting industry. Her areas of expertise are environmental assessments and National Environmental Policy Act documentation, including threatened and endangered species reviews, habitat surveys, assessments for sensitive/critical environmental features, identification of environmental constraints, environmental research and wetland delineations. 
Stephanie received a Bachelor of Science in zoology and a master's degree in wildlife science from Texas A&M University.
In her free time, Stephanie enjoys traveling and spending time with her husband and furry canine companion.