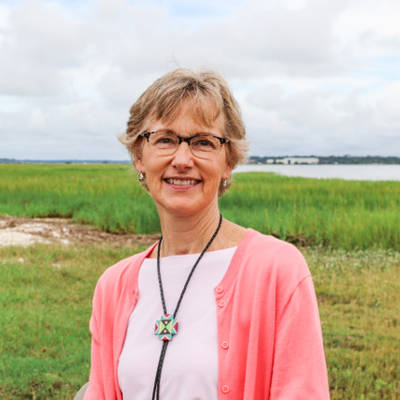 Nancy Walters
Facilitator
nwalters176@gmail.com
(828) 668-9572
---
As a process consultant and meeting facilitator, Nancy Walters serves many dimensions of Texas A&M's Natural Resources Institute.  She skillfully engages people to bring diversity of ideas and opinions to bear on important issues, to develop and implement strategic and operational plans, and to guide executive leadership to critical decisions.
For the last 5 years she has provided support through the Readiness and Environmental Protection Initiative (REPI) to two regional partnerships, specifically the Longleaf Partnership Council and the Southeast Regional Partnership for Planning and Sustainability (SERPPAS), and to the Sentinel Landscapes Program.  She assisted NRI leadership in the development of the current strategic plan and guides the NRI team in celebrating accomplishments and looking ahead to the future at annual NRI meetings.  She also provided guidance to Texas A&M's AgriLife Research's leadership in the development of their current strategic plan.
Nancy had a fulfilling career as forester and, later, organization development specialist with the USDA Forest Service.  She retired in 2012 to serve in a consultant role to natural resource related organizations and agencies.  She received her B.S. in Forest Management from Colorado State University and Organization Development Certificate from the National Training Lab.
She is wife, mother, and grandmother of four, loves to quilt and knit with natural fibers, and spend time outdoors birding, hiking, and gardening.