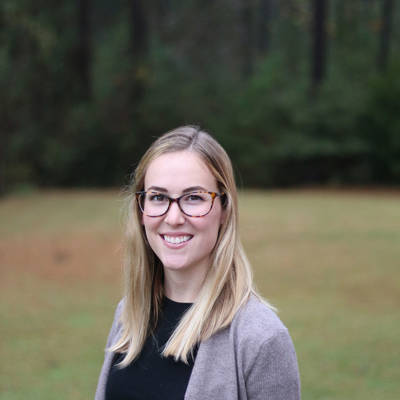 Addie Thornton
Program Manager
addie.thornton@ag.tamu.edu
(919) 515-3931
---
Addie Thornton serves as the program manager for the Southeast Regional Partnership for Planning and Sustainability (SERPPAS) and is responsible for providing technical and administrative support for its planning and operation. She prepares key and timely information regarding regional SERPPAS efforts, coordinates the logistical and content-related details for the Steering Committee and Principals' meetings in the Southeast, builds relationships with partners (local, state and federal entities) to work together on strategic priorities and monitors progress to help SERPPAS achieve its goals.
Addie received her Bachelor of Science in natural resources policy and administration from North Carolina State University and currently resides in Raleigh, North Carolina. Previously, Addie was the program coordinator for the Forestry and Environmental Outreach Program at NCSU.
In her spare time, Addie enjoys volunteering with a local young professionals group involved in giving back to the local community, as well as spending time with friends and family.