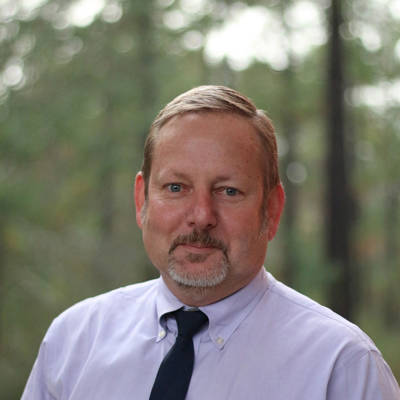 Brian Pierce
Associate Director
brian.pierce@ag.tamu.edu
(979) 458-0500
Curriculum Vitae
---
As an associate director for the Texas A&M Natural Resources Institute, Brian Pierce provides leadership on the development of collaborative research programs between Texas A&M AgriLife Research, The Texas A&M University system, governmental agencies (state, national, and international) and non-governmental research partners.
Brian conducts research on wildlife-habitat relationships and provides support to institute personnel on research design, data management and statistical analyses.
Prior to becoming a wildlife biologist, Brian worked as an analytical chemist developing polymer and tagged antibody-based contrast agents for medical imaging for the University of Texas Health Science Center at San Antonio and as an environmental monitoring specialist for the Department of Defense.
Brian is a doctorate candidate in the Wildlife and Fisheries Sciences Department at Texas A&M University. He received his Master of Science in wildlife biology from Southwest Texas State University and his Bachelor of Science in biology from the University of Texas at San Antonio.