Last week, we had an opportunity to co-host the Texas Wildlife Association's Wild at Work Stewardship Series with Amanda Gobeli and Kristin Parma to talk about Conservation Easements. Setting aside the natural anxiety that comes with speaking to large groups of people—or, small groups for that matter—I'm particularly invested in teaching other landowners about conservation easements and the value they bring to families and partners as powerful tools to keep land in a condition that aligns with one's values.
What is a conservation easement, exactly?
Typically, landowners begin looking for information when they find themselves in a situation asking: How do we ensure that the land we own looks this way forever? 
By "this way," I mean as private farms, ranches and forests, often collectively called working lands or open space lands. I mean as the land devoid of human structural developments, where it still serves as wildlife habitat and contributes ecosystem services like clean air and water or space for agricultural production. When I think of conserved land, I see native species, room to roam and lessons to learn. 
A conservation easement is a legal agreement between you, the property owner, and a qualified conservation organization (often a "land trust" and known as the "holder") or public agency. When entering into this kind of legal agreement, the owner voluntarily agrees to restrict the type and amount of development or certain uses that may take place on their property to protect its natural, productive or cultural features.
The keyword being voluntary. 
Definitions are nice but there's an internal narrative here that you may come to next: What rights do I retain as the landowner if I choose a conservation easement?
Good question. With a conservation easement, the landowner retains legal title to the property and determines the types of land use to continue and those to restrict. As part of the arrangement, the landowner grants the holder of the conservation easement the right to periodically (typically annually) assess the condition of the property to ensure that it is maintained in accordance with terms defined by you and the holder.
Now that we have the basics covered, let's back up and talk about perpetuity.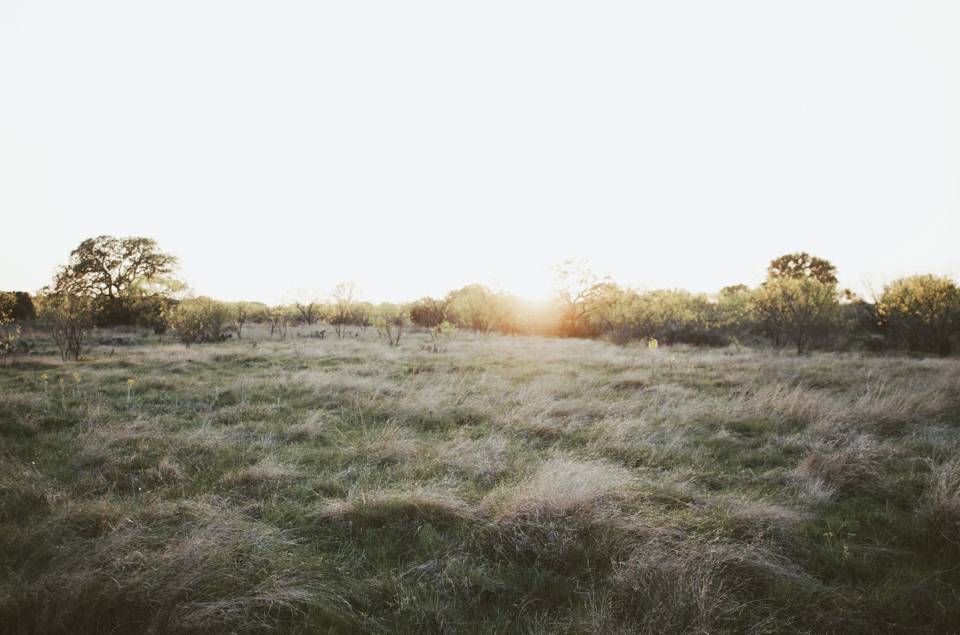 Just before sunset on the north end of the Pike Davis Ranch, Blanco County. I was about to begin the trek back to the house after taking some time to watch the wild turkeys roost in the oaks behind me.
Making decisions that will last forever
There are very few things in life that we can decide today that will be guaranteed forever. We oftentimes depend on—and base decisions on—people and circumstances changing. It seems incomprehensible to make decisions that will live on beyond our lifetimes. How do we make stewardship commitments to the way land can and can't be used for a future we won't be a part of, for generations of people who we will never meet?
I remember when I was in high school, my grandfather called a family ranch meeting and described an opportunity for us that would remove a few lingering fears we'd battled over the last 165 years to keep our family ranch intact. He wanted to hear our questions and, most importantly, he wanted to convey this idea as a responsibility to us, the next generations to steward the ranch. He reminded me of this conversation last week as I prepared for the Wild at Work Series presentation. I asked him for the technical background that I just didn't ask to be a part of back then as a 16-year-old with other obviously more pressing priorities (this is sarcasm). He thought my impression of that meeting and recollection of minimal investment was comical because he recalled that I was the one who spoke up first and gave a resounding yes. Sounds like something I would do. 
The ranch was a constant. Growing up, it was there and always would be because it always had been. It wasn't until I was in college that I really understood the sacrifice I was largely shielded from to keep the ranch that had been in the family since 1854. Our land is rich with heritage, seeped with refuge and conflict alike. 
"The ranch represents the hard work of men and women in my mother's family who settled the land and kept it in the family for 165 years. Now, I get to see my grandchildren and great-grandsons develop a love for the ranch as well."  —my grandfather, Howard Hicks, Pike Davis Ranch
"I had this real desire for it to continue to be a working ranch as long as possible because I felt that's what my granddad would have wanted. We all wanted it to stay pretty much as it is." —my grandfather's first cousin, Bettie Green, Pike Davis Ranch
Working together, Howard and Bettie became stewards of the land where their grandfather, Pike Davis, dedicated his life.
Overall, as deeply challenging a decision can be, it was a necessity for our ranch to remain as it is in perpetuity. So, in 2010, our ranch became a cause that would serve a purpose larger than any of us and any future generation. We preserved heritage and a legacy that was no longer contingent on the hope that our stories would be passed down.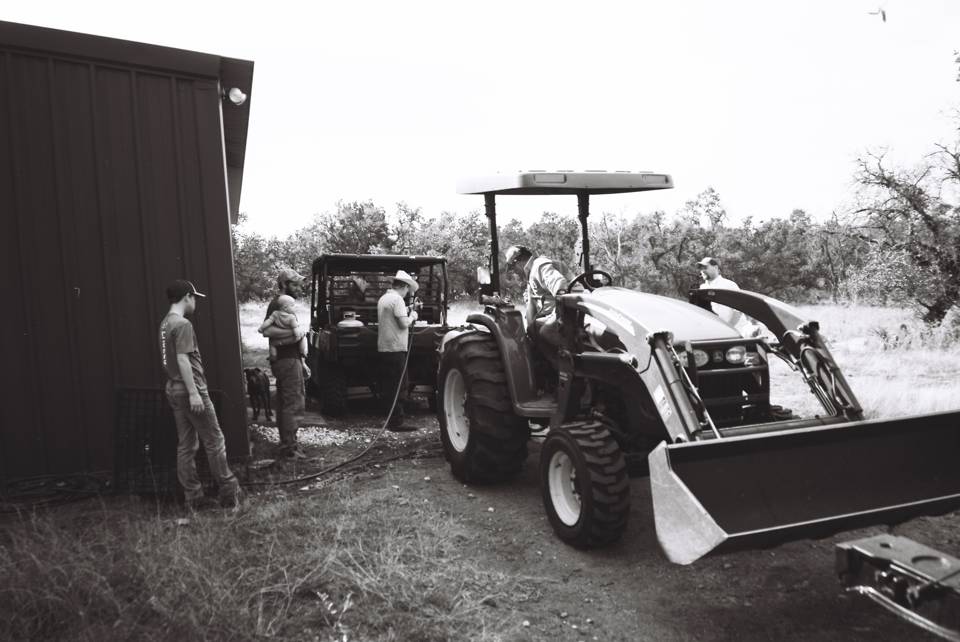 Four generations of the Pike Davis Ranch are featured here as they troubleshoot preparing for a prescribed burn.
Why would you choose a conservation easement?
Climbing down off my sentimental box here, I realize that we have been fortunate to be able to make these decisions as a family. We are a diverse group but we are still anchored by our love for the ranch. What are other reasons you might choose a conservation easement for land that may not come with a centennial celebration of family history when the open space land we still have today in Texas is so critically valuable in an ever-changing landscape? 
Keeping open space open
Eighty-three percent of lands in Texas are classified as privately-owned working lands. Rummaging through some layers of paperwork and nuance of landownership and parcels, that means roughly about 250K people in Texas are responsible for our state's valuable resources that come from healthy working lands. 
Increased population growth and development places increasing pressure on these working lands, leading to fragmentation into smaller parcels or conversion to other land uses like converting a farm to residential development. Land-use conversion alone accounted for the loss of approximately 1.1M acres of working lands in Texas between 1997 and 2012.
The equation for land loss, fragmentation and conversion is typically summed up as this: as an area experiences economic growth, population growth follows where then a higher demand on the land occurs. As the demand grows, the values increase and the incentive increases for landowners—who are already struggling with limited resources—to subdivide or sell altogether. 
To add to this compounded situation, recent landownership may have come about without the intent to keep the land in the family, or without interest from younger generations, who have many other opportunities outside of the land to build a life removed from the land.
A conservation easement in this case becomes a tool for the future as it is tied to the land, regardless of who owns it. 
Tax and financial benefits
Leading me to my next point, as explained by the Texas Land Conservancy, our holder, conservation easements are a tool to help families and individuals with their long-term planning goals. Under a voluntary, negotiated agreement, the owners retain the right to build houses, within reason, and conduct other activities such as agriculture and hunting, protecting the property from land fragmentation, and large-scale or intensive development. The landowner can pass it down to heirs or sell it.
The easement is perpetual and so runs with the title of the land and the tax benefits are one of the main takeaways. By donating development rights to the land holder through a conservation easement, the owners can take a tax deduction of that value. Typically, the taxable value of the property is diminished by anywhere from 30 to 50 percent. Not only is the taxable value decreased, but this may be a tool for consideration as we prepare for estate tax liability. 
Conservation easements as a catalyst for stewardship
The nuanced reality of implementing a conservation easement as landowners work through the process is not something that can be captured in a short blog. I do want to share and emphasize the shift that occurred on our property after the conservation easement was in place for the younger generations, me specifically. 
Although I wasn't at the table navigating the process to implement a conservation easement on our ~1,600 acres of land in the hill country, the idea that we would steward this ranch in perpetuity sparked an ember in me that altered the trajectory of my life. When I realized that before we decided to preserve the ranch, it could have been taken out from under us in a swift series of unfortunate events that happen every day for landowners, I carried that weight in my belly for years. 
I attended a land stewardship presentation by Steve Nelle a few years ago and will never forget the phrase he used to describe this fire that moves you to do better for the dirt under your boots. He said there's an ecological conviction that drives a land steward. It's a choice, and sometimes seems like it could be voluntary, but to quote Aldo Leopold, "Conservation will ultimately boil down to rewarding the private landowner who conserves the public interest."
Here's to the next 160 years of open land. Here's to hoping that my sons will live as fervently for our land as we do.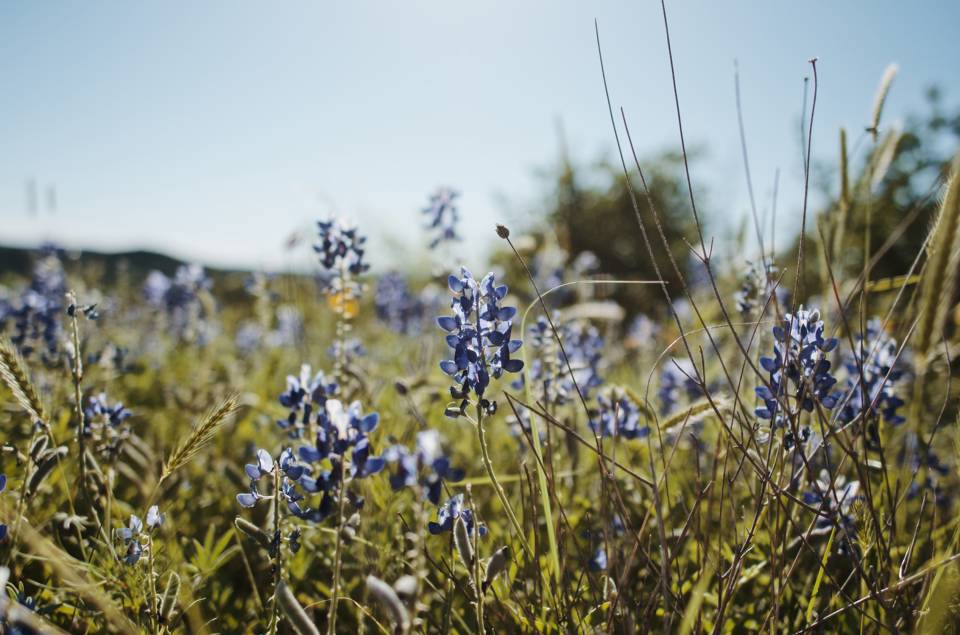 Seeing my two boys experience the vastness of these bluebonnets each spring is truly a highlight of my life.
Resources
The Texas Land Trust Council (TLTC) developed a Conservation Easement Guidebook that features 15 ranches, the Pike Davis Ranch included. The technical background and considerations are clearly outlined to help support landowners who are sitting at the decision table. My advice here would be to grab some snacks and invite the young people in your family to pull up a chair, too: The Guidebook
To find local conservation-focused organizations who can help you navigate a conservation easement, the Texas Land Trust Council is a nonprofit organization that builds and supports a strong, active coalition of more than 30 organizations working to conserve the lands and waters of Texas: (https://texaslandtrustcouncil.org/)
Supported by the Texas Agricultural Land Trust (TALT) and the TLTC, NRI wrote Conservation Easement in Texas, a data-centric report that describes the state's current participation and growing need for land conservation easements. It's informative and interesting...if you're interested in knowing what's happening to the land in Texas and what's being done to preserve it for the betterment of everyone: The Report
Share this post
---
Learn More