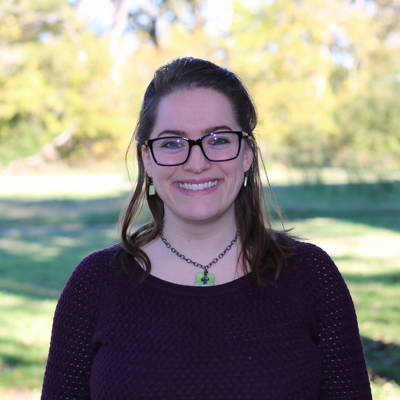 Melissa Meierhofer
Research Associate
melissa.meierhofer@ag.tamu.edu
(979) 862-7805
Curriculum Vitae
---
Melissa Meierhofer joined the Texas A&M Natural Resources Institute in 2015 as a research associate. Her research is focused on understanding the susceptibility of winter-roosting bats to white-nose syndrome, a cold-adapted fungus that has caused the deaths of millions of hibernating bats. She leads the bat research team in studying bat winter activity, composition, abundance and environmental conditions within hibernacula across Texas.
Prior to joining the institute, Melissa volunteered her time in the mammal and bird divisions at the Field Museum of Natural History.
She completed her Master of Science under the direction of Dr. DeeAnn Reeder at Bucknell University in 2013. Her thesis work focused on little brown bats and understanding the physiological consequences of white-nose syndrome. She received her Bachelor of Arts in psychobiology and studio art from Ripon College in 2011 where she studied parental care of Eastern bluebirds.
Outside the office, Melissa enjoys painting and art, watching films and reading.