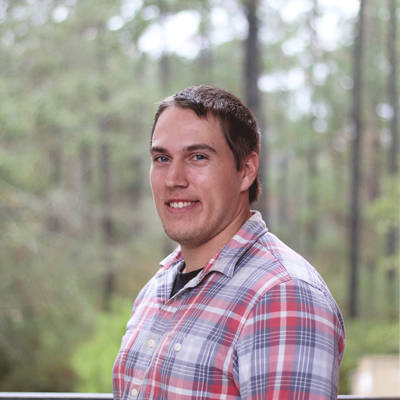 Jack Dudding
Research Assistant
jack.dudding@ag.tamu.edu
(972) 231-5362
Additional website
---
Jack Dudding is a research assistant with the Texas A&M Natural Resources Institute mussel research group and a graduate student in Texas A&M University's Department of Wildlife and Fisheries. His research focuses on identifying host fish for several threatened mussel species.
Jack graduated with a Bachelor of Science in biology from James Madison University in 2014.
After college, he worked at Harrison Lake National Fish Hatchery on freshwater mussel propagation. Prior to joining NRI, Jack participated in volunteer work for Drexel University in Equatorial Guinea and more recently as a research assistant with the Illinois Natural History Survey at University of Illinois Champaign-Urbana.