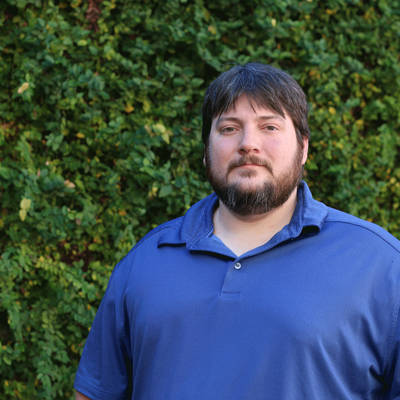 Forrest East
Systems Modeller
forrest.east@ag.tamu.edu
(979) 862-7205
---
Forrest East is a systems modeller for the Texas A&M Natural Resources Institute. His responsibilities include the construction of Bayesian Belief Networks for the purpose of risk analysis and decision-making as well as the creation of dynamic systems models describing ecological systems.
Forrest graduated from Colorado State University with a bachelor's degree in fish, wildlife and conservation biology in 2007 and finished his master's degree in fish, wildlife and conservation ecology at New Mexico State University in 2016. His master's thesis project was to use a dynamic systems modeling approach to determine the optimized timing of tebuthiuron application to restore scaled quail habitat following shrub encroachment by creosotebush in the Chihuahuan Desert.
Between degrees, Forrest gained field experience working with raptors at the Rocky Mountain Raptor Program, sandhill and whooping cranes at the International Crane Foundation, and Wood Thrush under the Smithsonian Conservation Biology Institute.
Publications
Boykin, K. G., W. G. Kepner, D. F. Bradford, R. K. Guy, D. A. Kopp, A. K. Leimer, E. A. Samson, N. F. East, A. C. Neale, K. J. Gergely. 2012. A national approach for mapping and quantifying habitat-based biodiversity metrics across multiple spatial scales. Ecological Indicators 33:139-147. DOI: 10.1016/j.ecolind.2012.11.05.