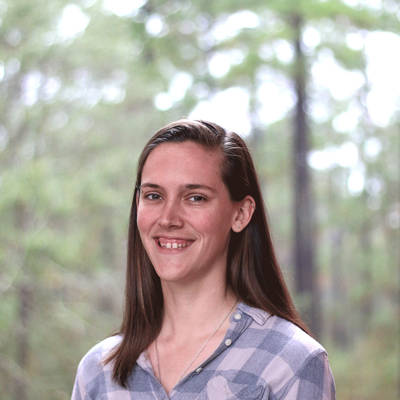 Drew Finn
Project Coordinator
drew.finn@ag.tamu.edu
(210) 570-8735
---
As a project coordinator for the Texas A&M Natural Resources Institute, Drew Finn assists in the organization and management of endangered bird research and monitoring at Joint Base San Antonio-Camp Bullis, Texas. She also participates in vegetation, karst invertebrate and deer surveys on the installation.
Before joining NRI as a project coordinator, Drew worked as a seasonal field technician on golden-cheeked warbler and black-capped vireo projects in Texas and Oklahoma from 2012‒2014. She received her Bachelor of Science in biology from the University of Texas at Austin in 2011 and is currently pursuing a master's degree in wildlife and fisheries science from Texas A&M University.
In her free time, Drew enjoys birding, playing soccer, and going to concerts.
Publications
Long, A. M., D. S. Finn, J. A. Grzybowski, M. L. Morrison, and H. A. Mathewson. 2014. First documented observation of the federally endangered golden-cheeked warbler (Setophaga chrysoparia) in Oklahoma. Bulletin of the Oklahoma Ornithological Society 47:9-13.