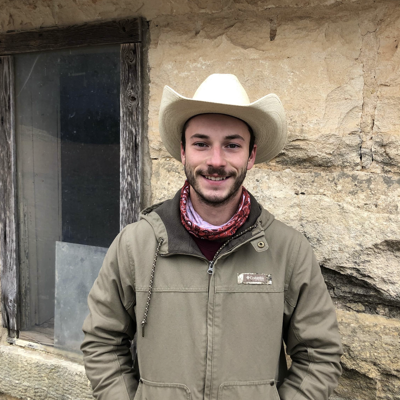 Daniel Jackson
Research Technician
daniel.jackson@tamu.edu
(210) 295-8339
---
Daniel joined Texas A&M Natural Resources Institute in December 2020 as a research technician. Daniel has assisted with the planning and removal of invasive hog species as well as GIS projects for the NRI team at Camp Bullis, Texas.
Daniel is working toward his bachelor's degree in Environmental Science and Ecology with a concentration in Natural Resource and Wildlife Management at the University of Texas-San Antonio. Daniel is also a certified angling instructor with the Texas Parks and Wildlife Department and assists in running the Central Texas Chapter of Fishings Future, a non-profit organization that brings families and communities together through fishing.
Daniel enjoys being outdoors and can be found fishing, hunting, or on horseback practicing roping.