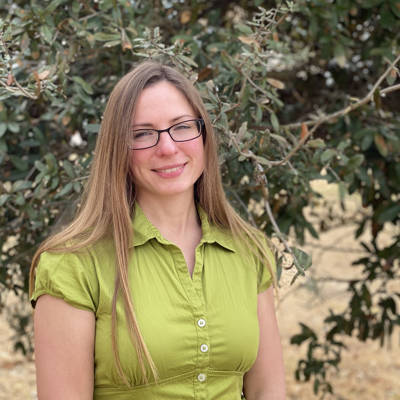 Dana Karelus
Research Scientist
dana.karelus@ag.tamu.edu
(979) 845-1851
---
Dana joined the Texas A&M Natural Resources Institute in November 2020 as a research scientist. She currently assists with monitoring of federal and state threatened and endangered species, as well as species of greatest conservation need, on military lands. She uses and develops quantitative methods to answer applied ecological questions and, in turn, helps provide data-driven management suggestions. Her broad research interests include wildlife movement and population ecology.
Previously, Dana was a postdoctoral research scientist at Borderlands Research Institute in Alpine, TX where she primarily worked on mountain lion space use and landscape connectivity across west Texas and kit fox occupancy in the region. She received her doctorate in interdisciplinary ecology with a focus in wildlife ecology and conservation from the University of Florida; her dissertation focused on the movement patterns and habitat selection of black bears. She has a Bachelor of Science degree in mechanical engineering from the University of South Florida and worked as an engineer at Kennedy Space Center before pursuing her Ph.D.

In her spare time, Dana enjoys hiking, photography, figure skating, and playing with her dogs.