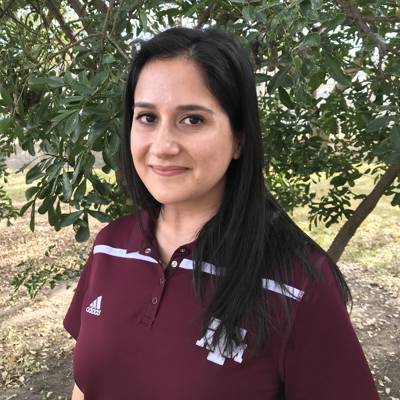 Andrea Montalvo
Assistant Research Scientist
andrea.montalvo@ag.tamu.edu
(210) 277-0292 x203
---
As a postdoc researcher for the Texas A&M Natural Resources Institute, Andrea examines mammalian spatial use and habitat selection. Her current work includes monitoring of the endangered Lower Keys marsh rabbit, preparation of Integrated Natural Resources Management Plans (INRMPs) for Air National Guard installations, and support of management activities on Joint Base San Antonio – Camp Bullis.
Before joining the institute, Andrea completed a bachelor's in biology from the University of Texas in 2009, and a master's and doctorate in wildlife and fisheries sciences from Texas A&M University in 2012 and 2017.
She enjoys hiking with her dogs, gardening with native plants, and exploring caves.