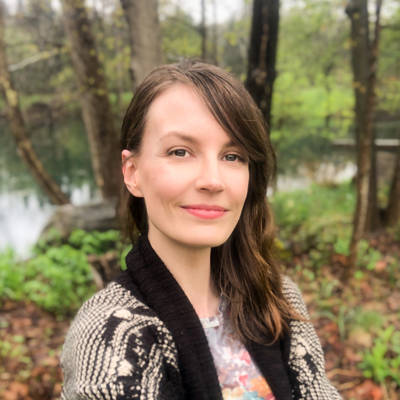 Lindsay Dombroskie
Project Coordinator
lindsay.dombroskie@ag.tamu.edu
(607) 319-1730
Curriculum Vitae
---
As a project coordinator for the Texas A&M Natural Resources Institute, Lindsay writes Species Status Assessments in collaboration with U.S. Fish and Wildlife and other federal, state, and private partners. These documents pertain to species of conservation concern and contain the scientific information needed to inform decisions under the Endangered Species Act.
Prior to joining NRI in 2019, Lindsay worked for the New York State Office of Parks, Recreation, and Historic Preservation, assisting environmental staff and partners with land management, research and environmental education through her work with student interns. As an environmental consultant, she completed fieldwork and analyses (e.g. habitat suitability) for diverse taxa, including species at risk. As a research technician for Virginia Tech, she assisted a red-cockaded woodpecker research and recovery project that led to her current work with NRI.
Lindsay received a bachelor of science degree in biology from the University of Saskatchewan in 2008, followed by a master of science degree in ecology in 2012 from the University of Alberta. Her undergraduate research on northern flicker reproductive success was vital for her subsequent work with the endangered red-cockaded woodpecker. Her graduate studies paired imagery analysis with vegetation sampling to depict large and small-scale changes in plant communities along ecotones, supporting the need for grassland management by Parks Canada.