Two NRI affiliated students, Shelby McCay and Danielle Walkup, have been recognized as outstanding M.S. and Ph.D. students (respectively) by Texas A&M's Department of Wildlife and Fisheries Sciences. Shelby had this to say:
"I was selected as an Outstanding M.S. Student and Danielle was selected as an Outstanding PhD student for the academic year 2017-2018. There was significant competition this year for many of the awards, but we were selected based upon your outstanding record of accomplishment. We received a certificate of acknowledgment of this award during Parent's Weekend, April 14th at 6:00 PM during the annual BBQ hosted by the Texas A&M Chapter of The Wildlife Society for the department and all visiting parents."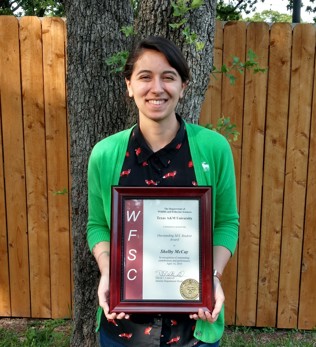 Congratulations to Shelby McCay (above) and Danielle Walkup (below)!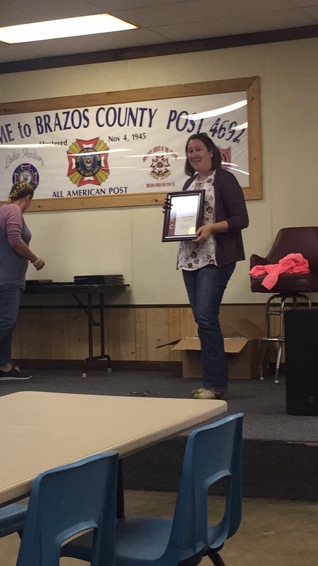 Share this article