Page 1: The Problem

An image displaying damage to an agricultural field caused by wild pigs.
Wild pigs are an exotic invasive species that cause >$1.5 billion in agricultural damages in the U.S. annually, such as:
Impaired water systems
Reduced water quality
Degraded habitat
Disease transmissions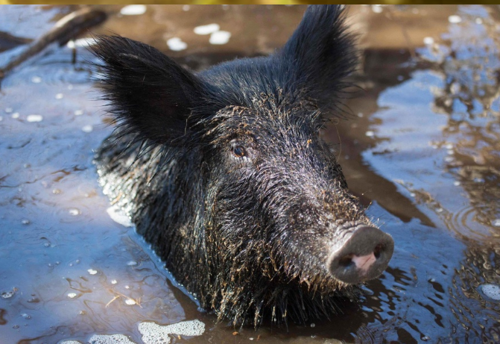 A wild pig sitting in a water source.
Wild pigs:
Have high reproductive rates
Are intelligent and adaptable
Number about 2.6 million in Texas alone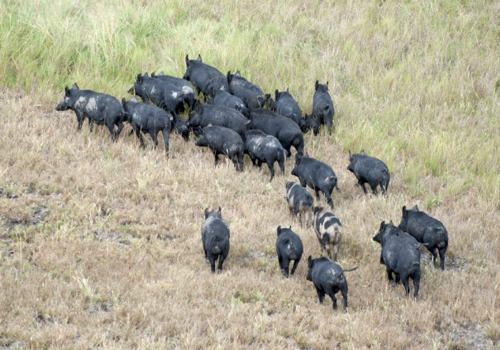 A sounder of wild pigs in an open field.
Page 2: Answering the Call
"Unfortunately, until now, we didn't have a good method of collecting the information on where the pigs were sighted and what types of damage they were doing." – Dr. Jim Cathey, Associate Director Texas A&M NRI.
The new easy-to-use reporting tool, developed by NRI's data analytics team, provides a unique portal for Texas landowners and homeowners to note and quickly report such sightings. It can be found in the "Report Wild Pigs" section of the institute's Wild Pigs website at https://wildpigs.nri.tamu.edu/. Now, in only a few minutes, people can help capture data on wild pigs in a statewide database that can help contribute to a greater understanding of the wild pig problem across Texas.
Page 3: How to Report
How does it all come together?
How-to video:
Page 4: The Purpose
79% of Texas (134 of 179 M acres) is considered wild pig habitat.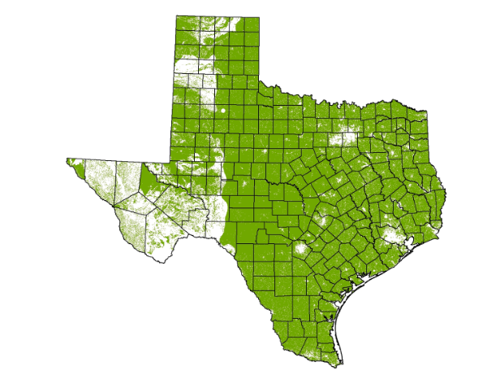 Areas in green display the presence of wild pig habitat in Texas.
Wild pigs have already been confirmed in 35 US states and nearly all Texas counties…
Wild pig populations by county in the United States in 2017.
Now, NRI's wild pig reporting system can provide real time insight on relative concentrations of wild pigs across Texas and beyond.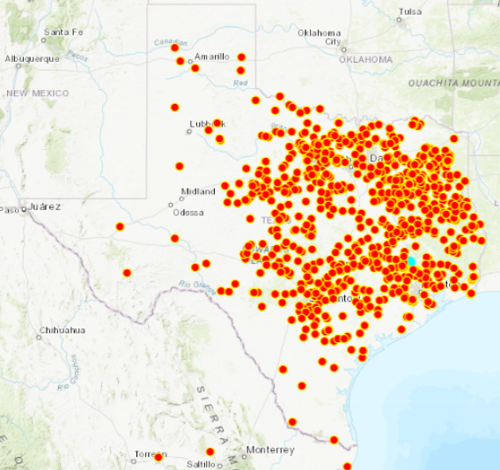 Map displaying data points from NRI's Wild Pig Reporting Tool.
Page 5: The Benefit
The Wild Pig Reporting Tool is available worldwide, but made for Texas. 
Texas wildlife managers, watershed coordinators, and natural resource professionals can utilize the data collected by this tool to help save time and money while better allocating resources in the ongoing effort to control expanding populations of wild pigs and reduce their damages.
Landowners, homeowners, and the general public can now participate directly in gaining a better understanding of wild pig distributions across Texas. The goal is that this can ultimately lead to more efficient control of wild pigs statewide.
Research has shown that reduced wild pig numbers can improve water quality, agricultural/livestock production, native species abundance, habitat, and even human health. Reduced bacterial impairments of Texas waterways, improved habitat for native species, and increased agricultural/livestock production are just a few of the clear benefits to Texas.
Contact Information
For wild pig educational programming or technical assistance, contact: 
Josh Helcel, Extension Associate
josh.helcel@tamu.edu
https://www.facebook.com/FeralHogCoP