Stewardship, conservation, restoration—all words you'll read and hear at NRI. This week, we're joining communities around the globe in celebrating Earth Week—Restore our Earth, and we want you to come along.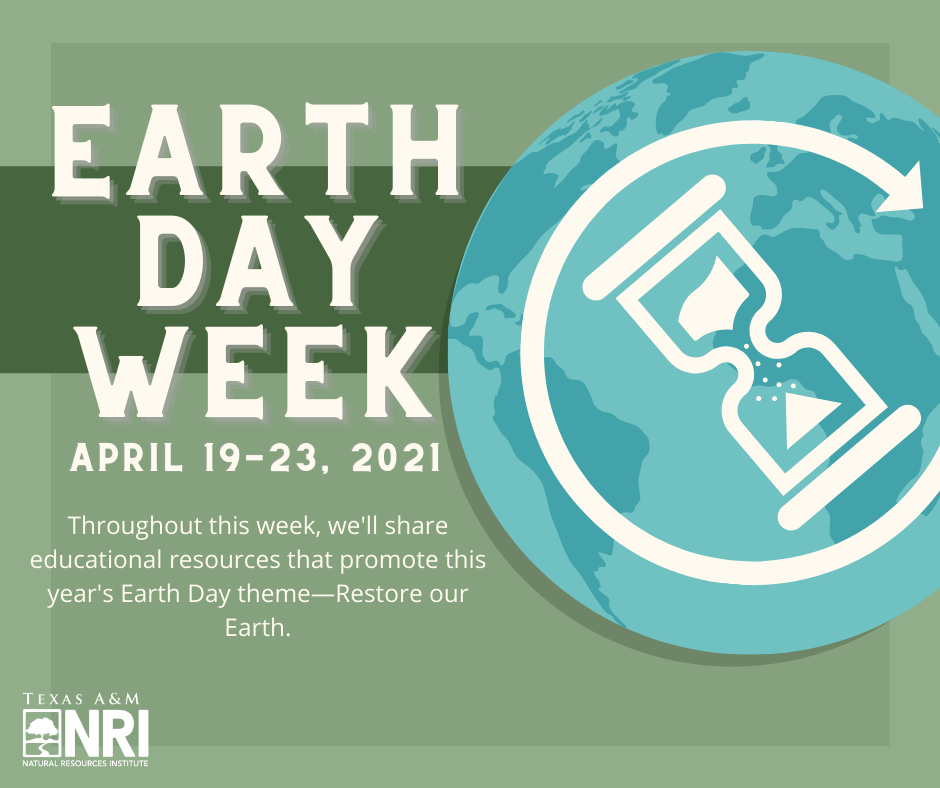 Earth Week 2021
Today we're taking a look at the solutions used in the field by landowners, students and scientists, including you. We've had the privilege to share a little about what methods are working for those with their hands in the dirt every day through our Landowner Loop series, where we close the loop on questions about the efficacy of research-based stewardship practices by talking directly with the end-users. 
If you have a story you'd like to share about using something you learned in a workshop, from a blog article or a conversation with a natural resource expert, we want to hear it—send us an email at nri@tamu.edu.
Follow us on Facebook, Twitter and Instagram to watch the week unfold as we continue to share behind-the-scenes footage from our Leopold Live: Chapter 2 with Selah, Bamberger Ranch Preserve, focus on education through our Private Land Stewardship Academies and breathe life back into conversations had about climate change, reforestation efforts, sentinel landscapes, regenerative agriculture and citizen science. 
On Friday, we'll be sharing stories we've heard this week about the importance and impact of Earth Day for those looking to restore and steward the only land we have.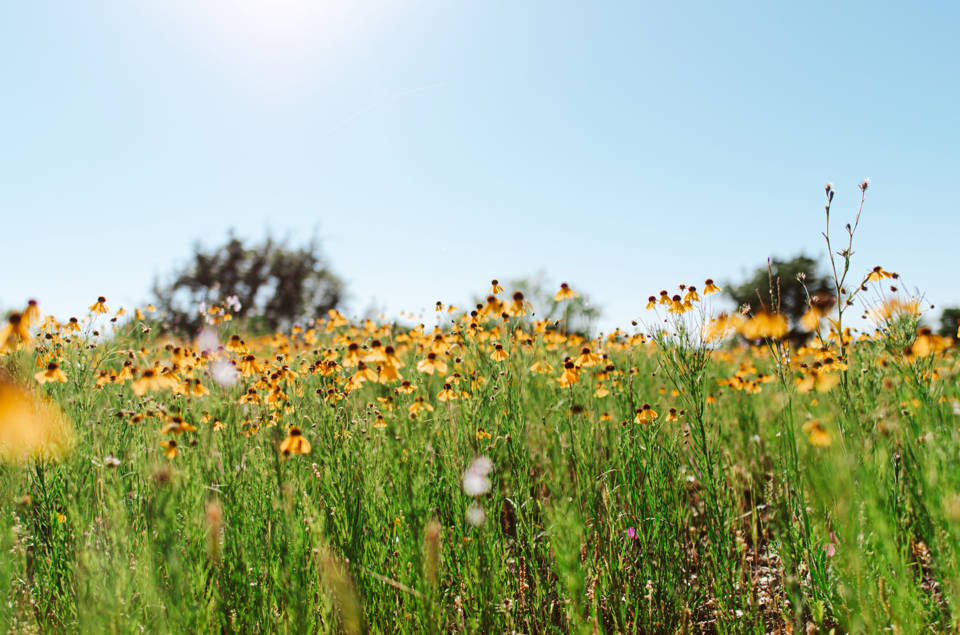 Share this post
---
Learn More