Figure 1 Bahia grass pasture at Long Acres Ranch
At Long Acres Ranch in Richmond, TX, we are looking forward to the response of native grasses and forbs planted in a demonstration field in the spring of 2018.  We would love to jump to the future and see the results of our 30-acre planting that is full of potential for a variety of life.  Even so, we know we will have to wait.  As the saying goes, native grasses seem to sleep the first year as they develop their root systems, they creep in the second year with a little more obvious growth, and if we are lucky with rainfall, they leap with growth in the third year.  This wait is going to be tough, but well worth it knowing that we should see an increase in biodiversity, including pollinators, birds, small mammals and others that help make ecosystem go around.
One challenge to restoration is dealing with competing non-native grasses, so step one was to prepare the demonstration field for planting.  That started with a herbicide application to kill Bahiagrass (Paspalum notatum), a native to South America.  A mix of Texas natives, including Big Bluestem (Andropogon gerardii), Little Bluestem (Schizachyrium scoparium) and wildflower seeds were no-till drilled in our demonstration field and we caught timely rainfall to kick off germination. No-Till planting practices are useful for planting seeds in the ground without disturbing the soil through tillage. You can find more information about no-till seed drilling in this YouTube video by Larry Pierce of the Texas A&M AgriLife Extension Service and C.S. Johnston titled "Preparing a Wildlife Food Plot with a No-Till Seed Drill". Bunch grasses like Little Bluestem can provide cover for ground-nesting birds and although the plant response does not look like much now, we will hold our vision of introducing young people to land stewardship at Long Acres Ranch.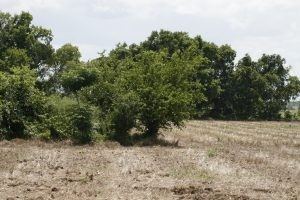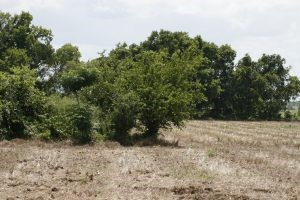 Figure 2 Demonstration field sprayed with herbicide, and no-till drilled with a Bluestem and Wildflower mix.
Stay tuned for the evolution of our native grass restoration and keep watch on how plants and wildlife make use of this area.  Some of the most fascinating bits of knowledge begin to reveal themselves when we facilitate these natural possibilities.
Thanks for stopping by and remember to stay tuned for more from LAR here on our blog and on Facebook.
To learn more about Texas rangelands, visit https://rangeplants.tamu.edu/
--
Originally published on Long Acres Ranch
Share this post
---
Learn More