NRI researchers find themselves in an array of interesting situations. Case in point: Research Scientist Israel Parker conducting Lower Keys marsh rabbit (Sylvilagus palustris hefneri) surveys following a hurricane late last year.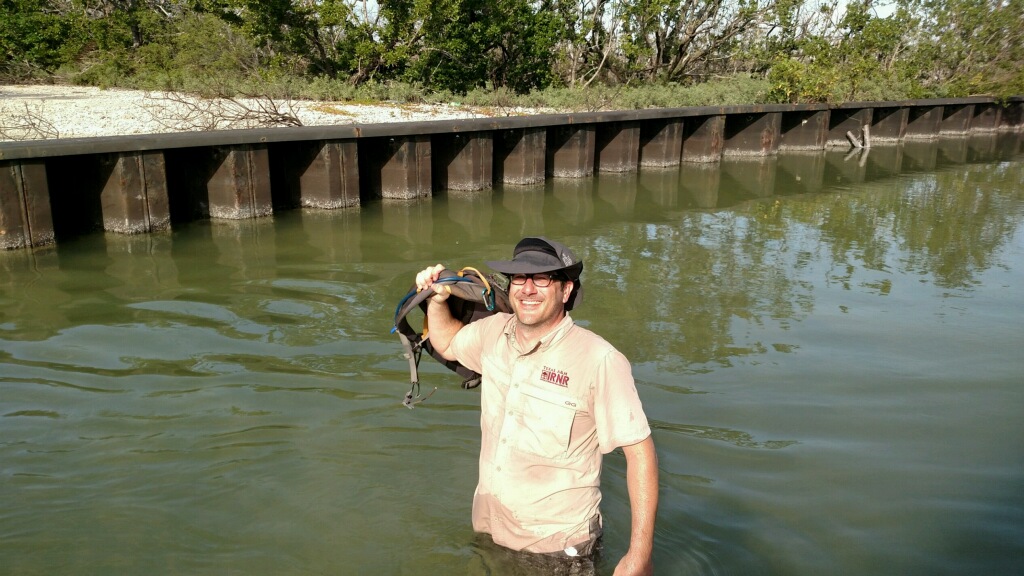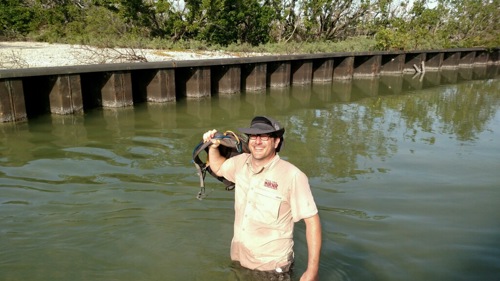 Not to mention the many opportunities we have to lead impactful strategies and recovery efforts for other endangered species, like this gopher tortoise (Gopherus polyphemus)—who also found an unexpected friendship with Program Manager Addie Thornton at Eglin Air Force Base recently.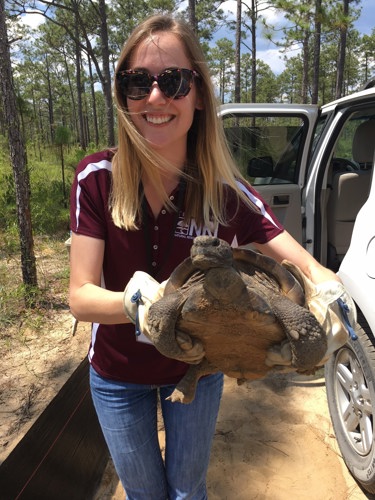 Sometimes you can even find them—although rarely—right here in College Station. I've discovered though, that even when our scientists have found a moment in their work to come back to headquarters with their findings, a day to flip on the light in their quiet offices between days in the field, they still find a way to be applying research for good. 
Constantly in discovery-mode, NRI's resident bat and cave diving expert Melissa Meierhofer, received a state of the art, hand-illustrated book of thank-you notes from a classroom in Nevada. And I don't use the phrase state-of-the-art lightly: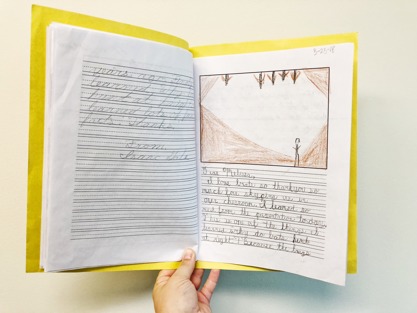 Pictured here is Melissa observing bat species as a part of her white-nose syndrome research. As you can see, this classroom of 3rd graders has at least one modern-day Picasso. 
Each thank-you note included impeccable details of their learnings from Melissa's Skype A Scientist session where she had a chance to tell the story of her work with students and to talk about what it's like to be a scientist in her field. Melissa explained she was matched with this classroom in a Nevada elementary school where teachers are building lesson plans around her presentation—little do they know how important these types of interactions are for scientists, too!
Taking a step back from the experience, Melissa shared how energizing it is to connect with the community and share her work with more than her peers; to share with curious minds who aren't afraid to exchange their perspectives as they learn. She quickly realized the need to recalibrate the way that we talk about science, because it's not every day she's asked the more simple questions about her work...
Do you know what bat wings are made of?
Or how bats are different from birds?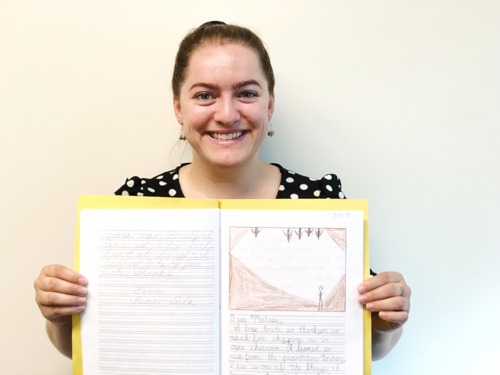 Where the pursuit of discovery is paramount, taking advantage of the way technology can connect research with community we hope will soon be a practice every scientist takes on. There are currently 2,150 scientists connecting with classrooms across the country, and we're proud to be contributing to the next generation.
Bonus:
Q: Which animal is best at baseball?
A: The bat.
Share this post
---
Learn More